Today we want to start telling you about our participation in MDW2021 in the co-design space The Playful.living.
……but before we begin, let's talk a little bit about the details of our custom furniture and its components and then dwell on the new ideas emerging with recent collaborations.
The components of Totem furniture are two-dimensional and are designed by computer and then cut with laser technology.
All components are successively interlocked and have a surface:
homogeneous and flat

at constant thickness
The material – birch plywood – has a uniform and consistent appearance, light color marked by slight surface veins, the surface lends itself to be colored, engraved or, as you will see in the next blog, covered with wallpaper.
Beyond the standard repertoire of the catalogue, Totem creates made-to-measure spaces, integrated environments in which, in addition to the furniture components, stairs, mezzanines and equipped walls are made.
To date, the projects include residential spaces, public places, schools and kindergartens.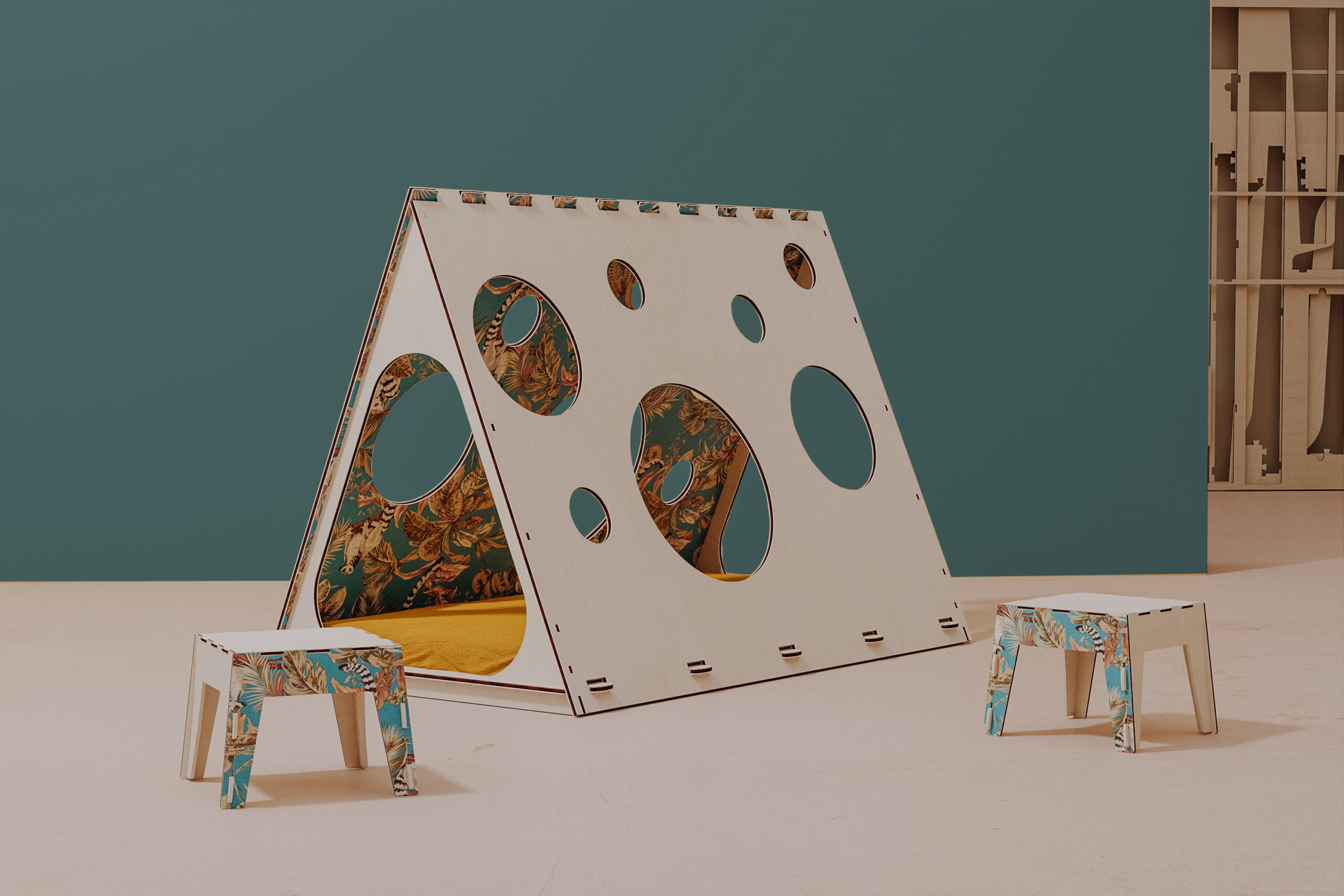 THE IDEA FOR A NEW PRODUCT
The project idea that is the basis of our participation in the
Fuori Salone 2021
was born thanks to the collaboration of the architect
Marta Meda
and the renowned wallpaper manufacturer
Jannelli and Volpi,
and consists in coating part of the wooden surface of the components with colored graphic textures.
The panels, before being cut, are covered with wallpaper and then cut out and finished.
In our opinion, this procedure, which is essentially simple, allows us to create not only a new finish but also a conceptually new product :a customised piece of wooden furniture, not only in terms of size but also aesthetically, chromatically and decoratively….