The bed is the product that Totem has particularly developed over the years. The types vary from children's beds to single beds, double French beds, double beds. Any dimensional variation is possible. We have developed bunk beds, loft beds and beds combined with wardrobes and desks, the latter is a specific category that we callTOTEM BEDS. In addition to beds, we also offer simple and functional solutions for pulloutsofa and armchair beds.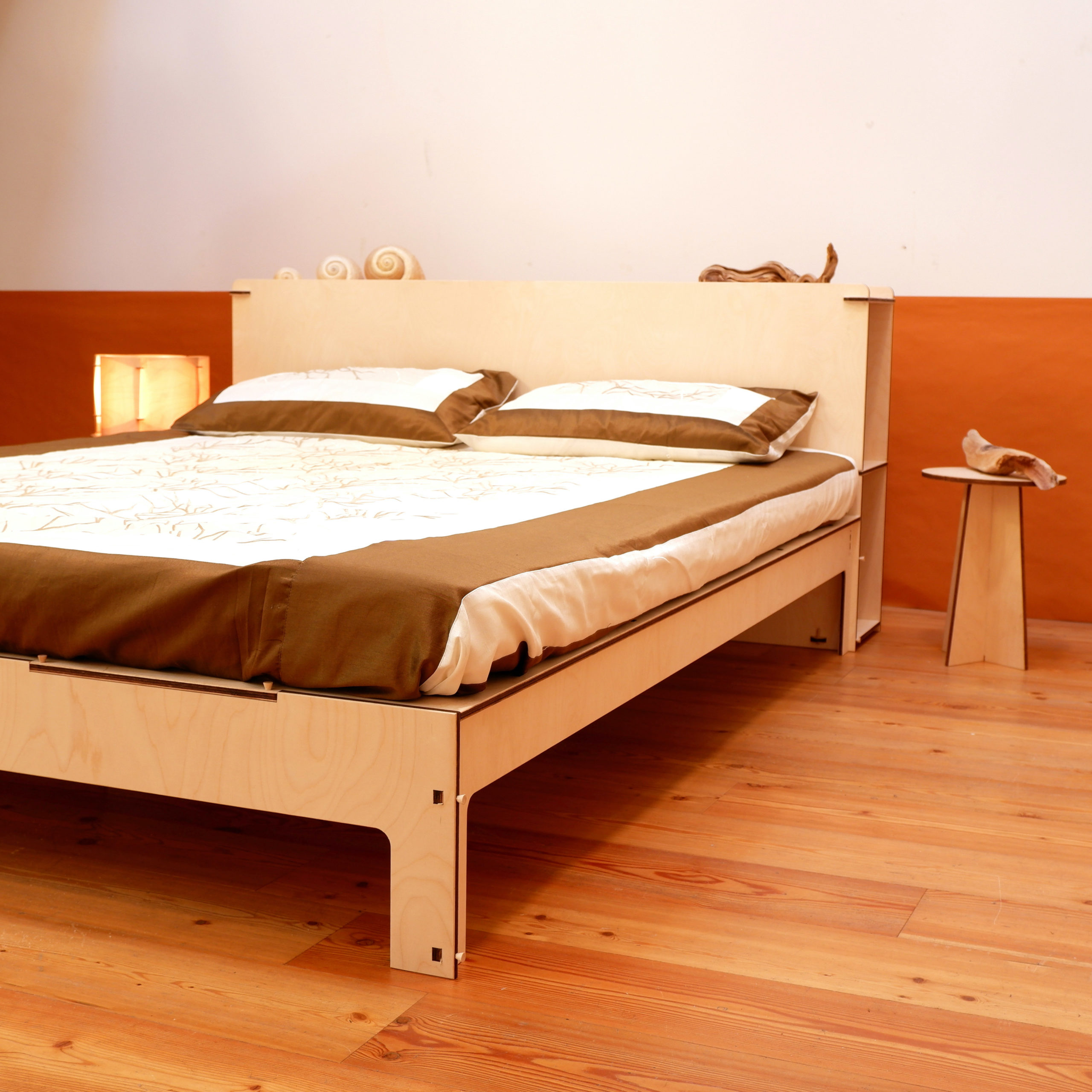 Our beds can be combined with simple headboards or storage headboards with internal shelves.
They can be supplemented with storage drawers or an additional pullout bed.
It is possible to add a side for children's safety on all of the beds.
Bed bases are made of perforated panels and are on average smore rigid than slatted supports. In our experience, this type of solution is absolutely the best from a functional, hygienic and ergonomic point of view. In terms of hygiene, the surface is completely accessible and cleanable, with no recesses or crevices where dust can settle. Bed bases can be flipped over if the surface suffers damage.
Totem beds can be combined with bedside tables that can be wall-hung or free standing.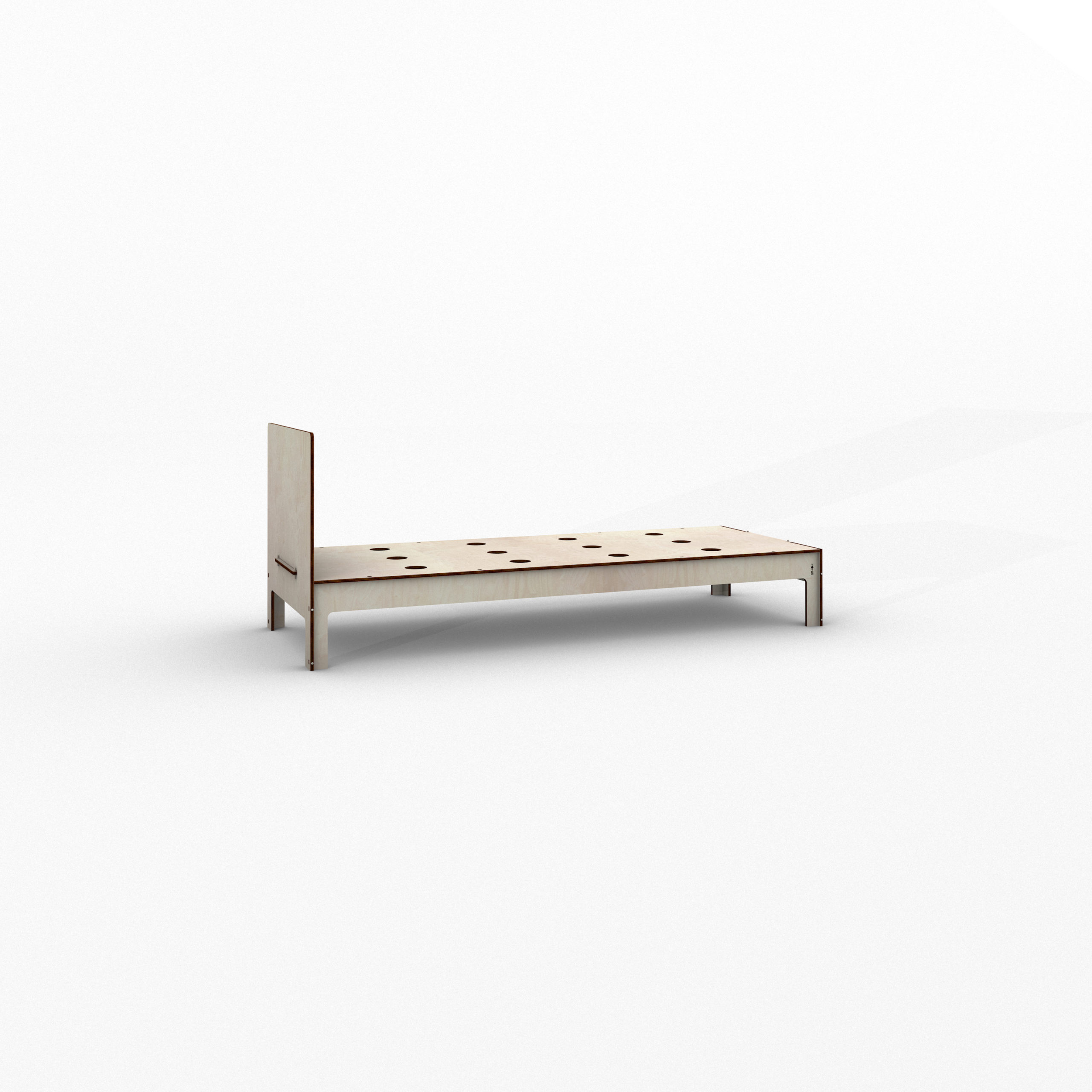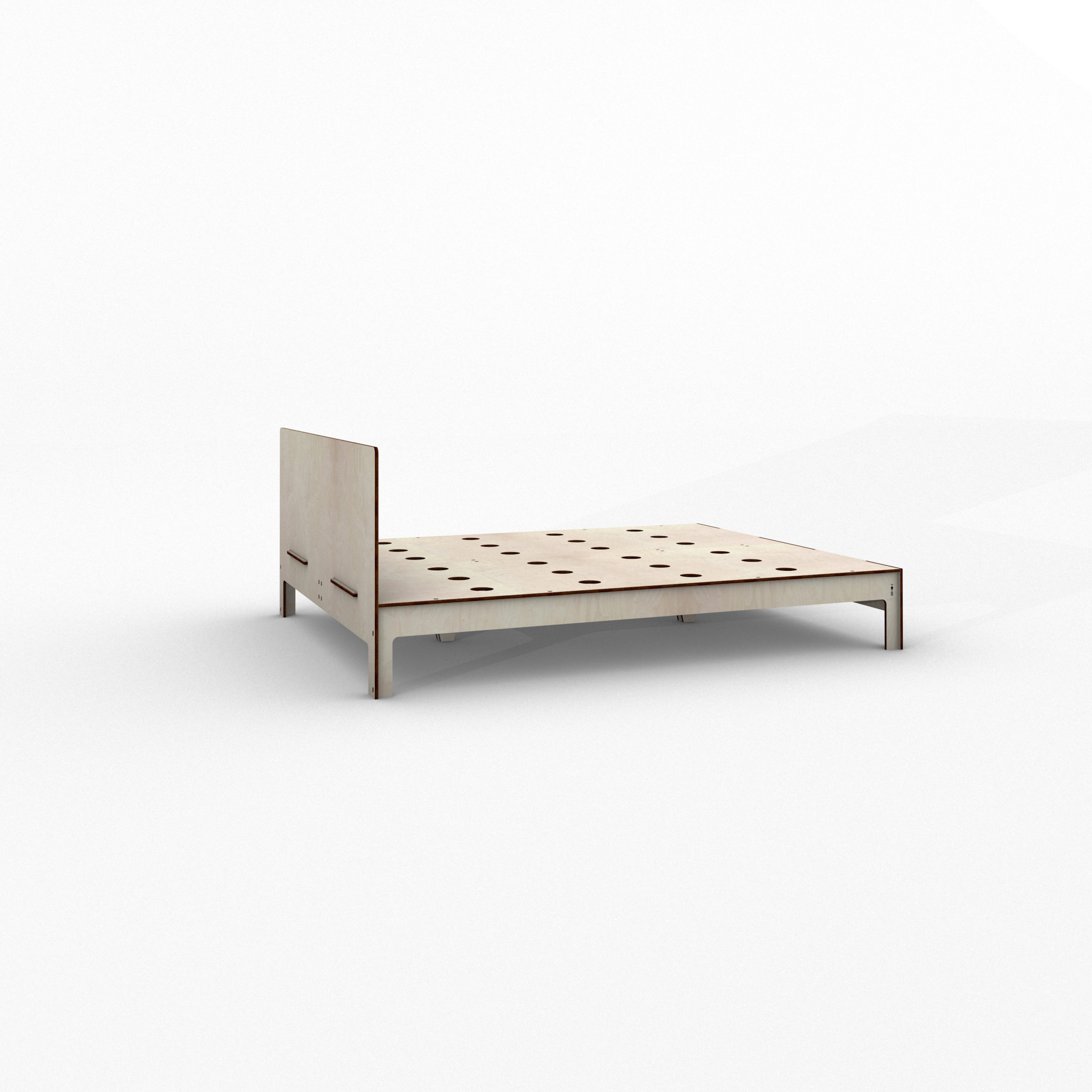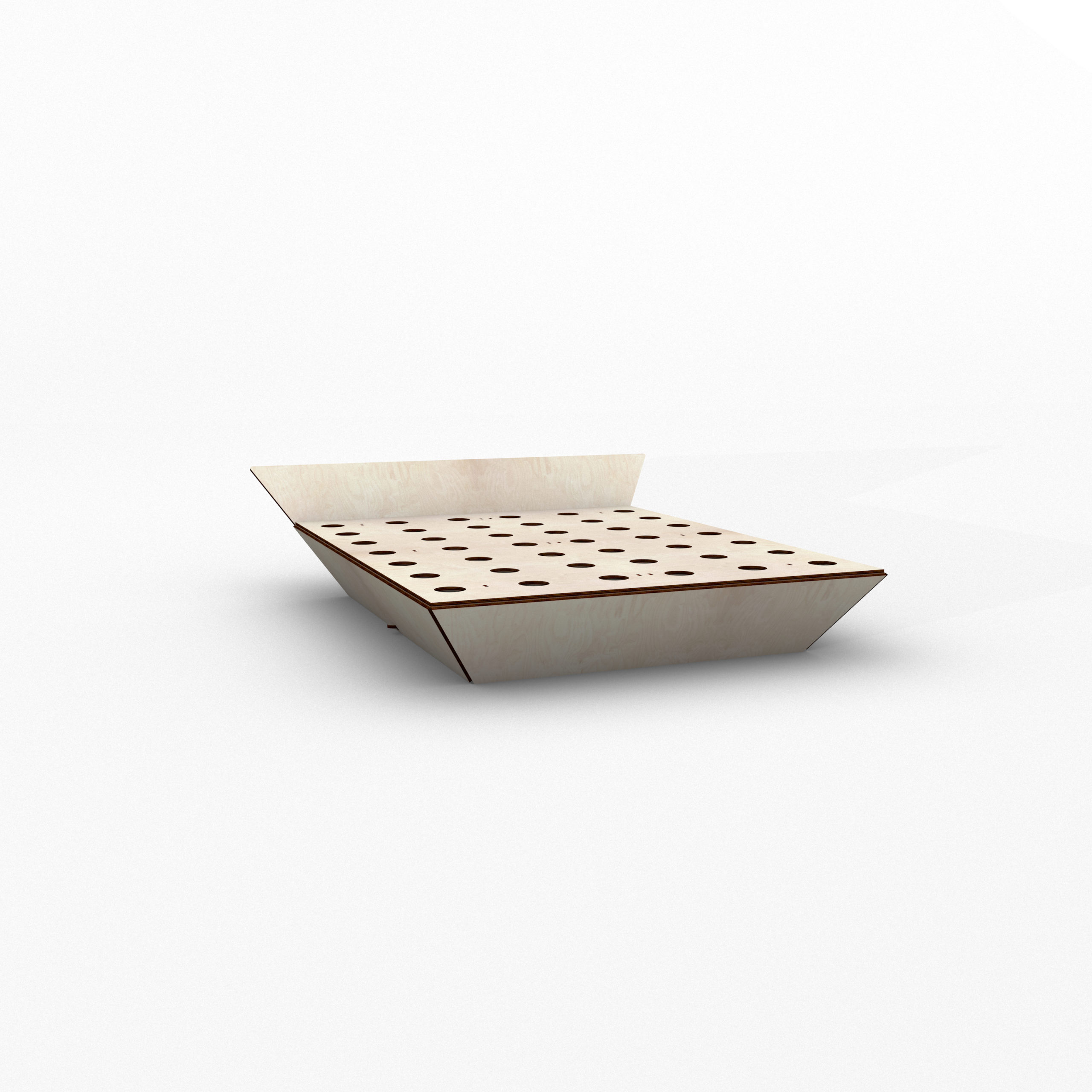 Totem loft beds are much stronger and more stable than conventional loft beds and can support up to 300 kg.
They can be made to the centimeter in height, depth or width, and can be integrated with accessories such as storage units, shelves and bookcases.
In the kids' room, loft beds are an excellent space-saving solution. They are also suitable for the living room in small apartments.
The stairs can be hooked to the bed or be a small lateral stairway. The ladder and steps can be supplemented by drawers or shelves.
Totem loft beds are self-supporting and do not need to be anchored to the wall.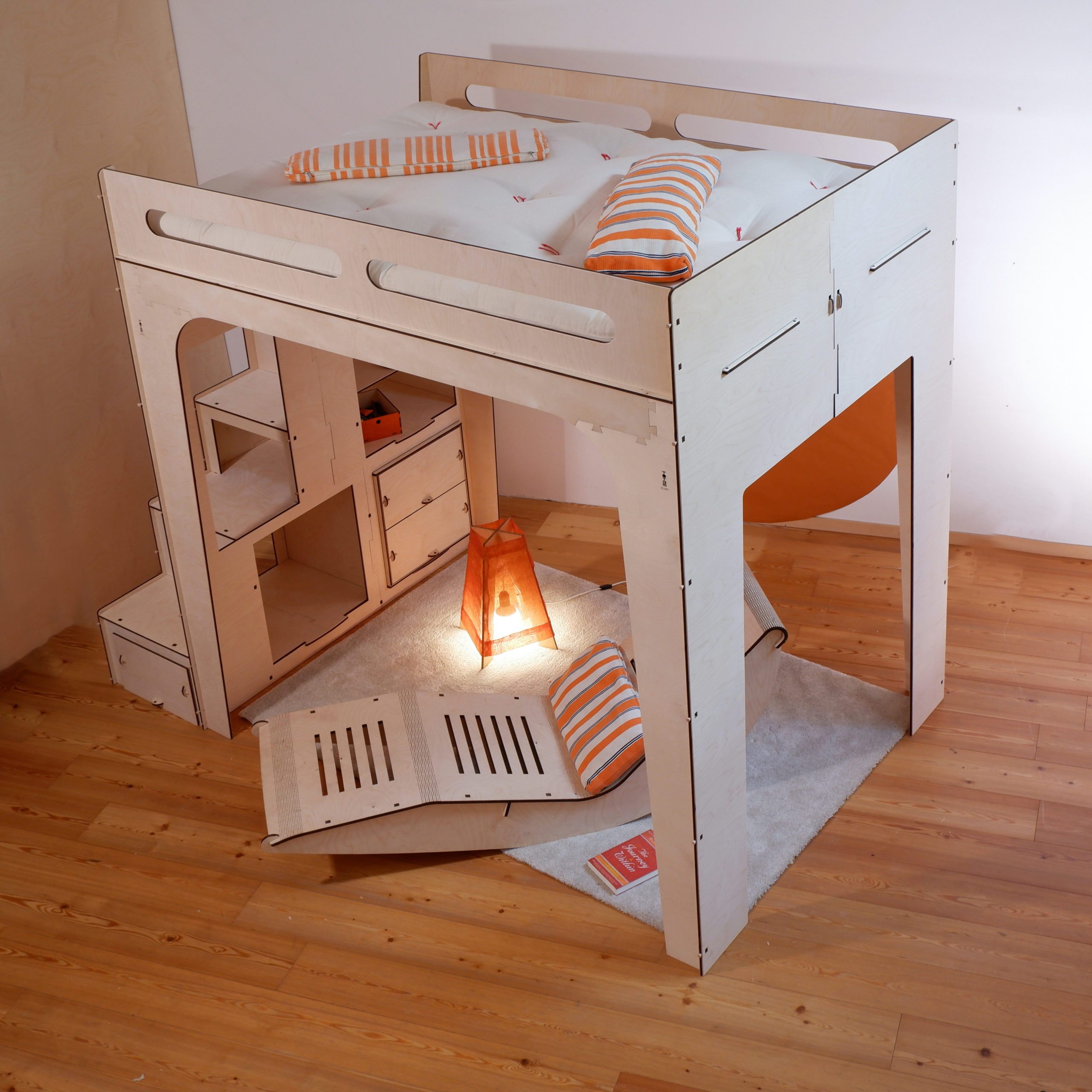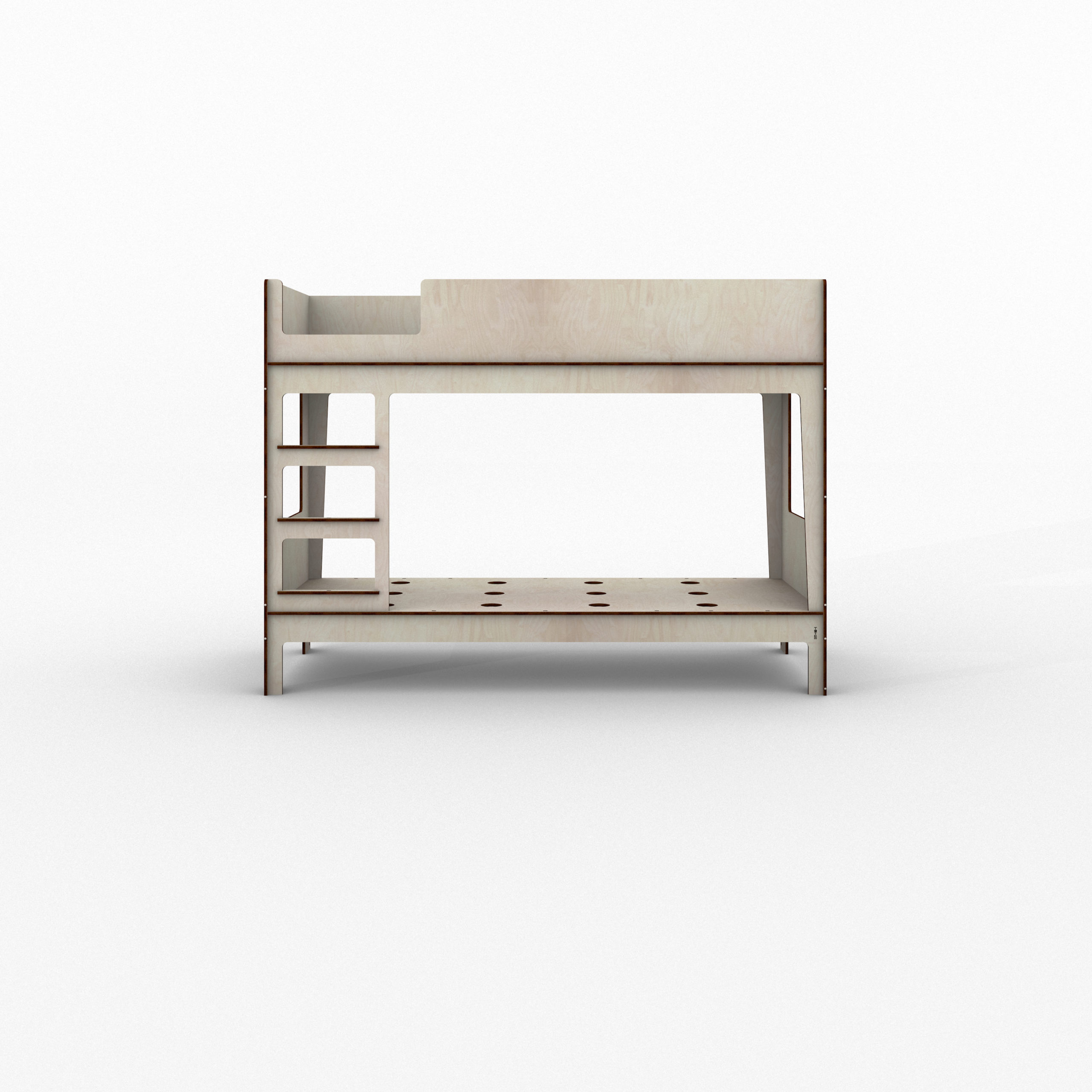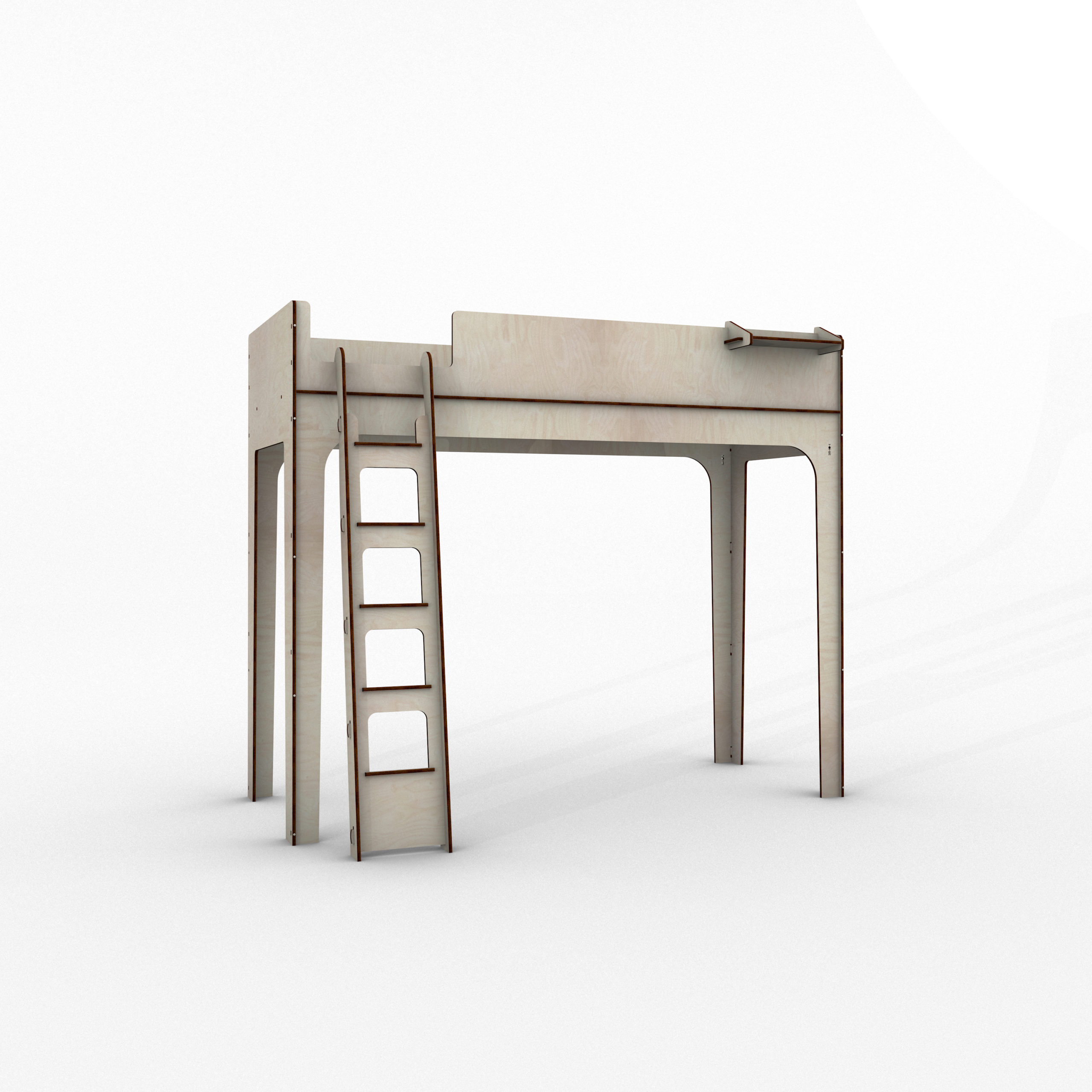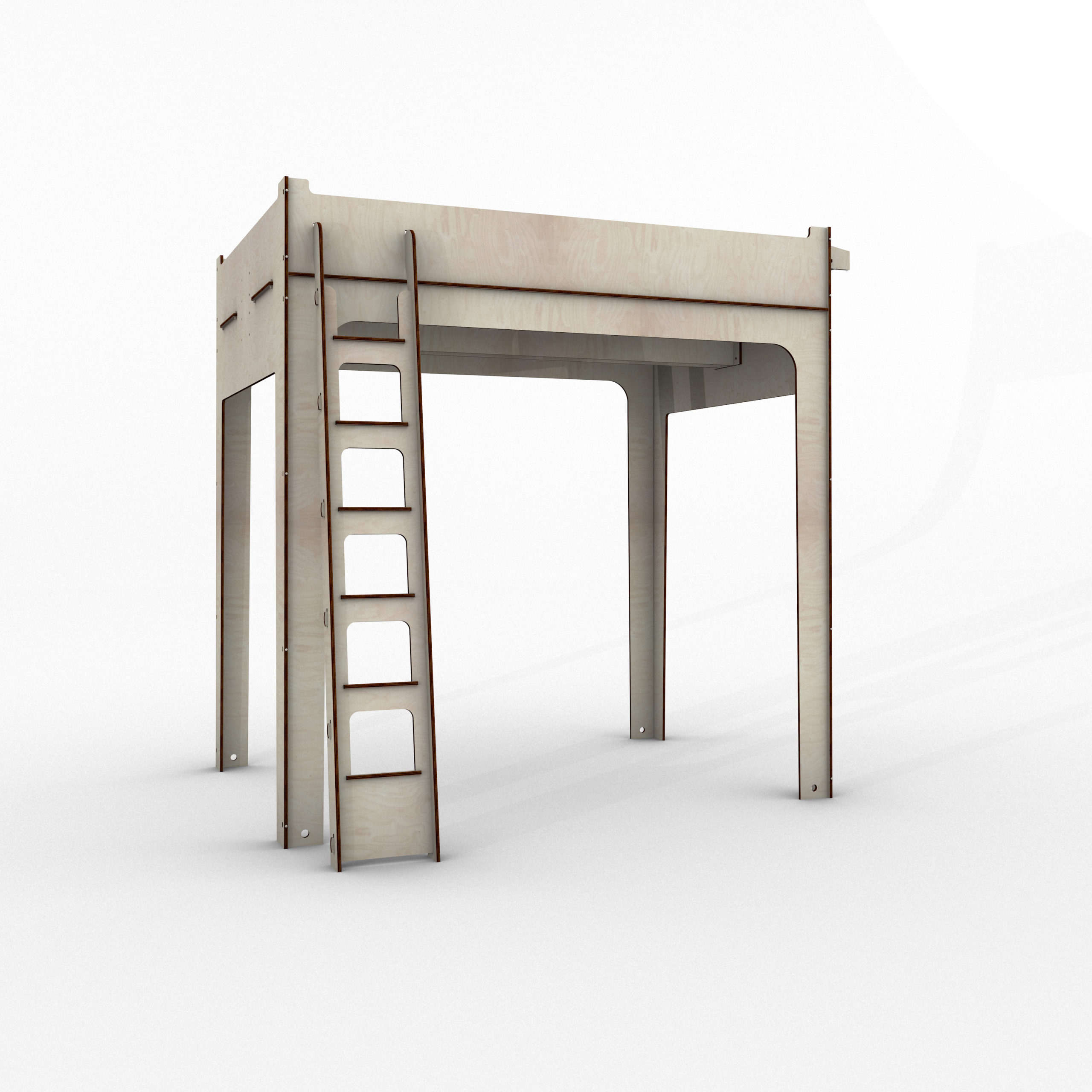 L14
Loft bed convertible into a canopy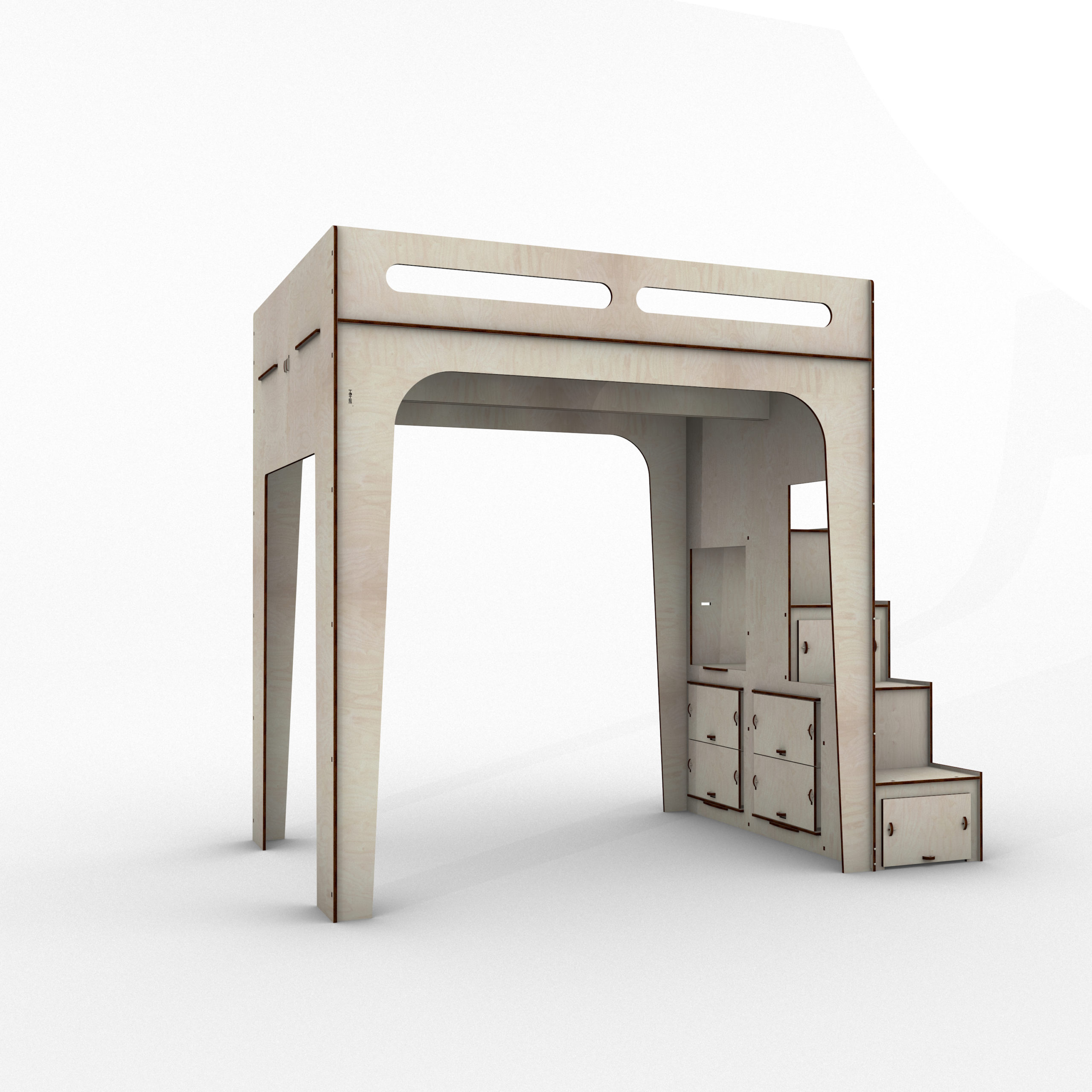 L15
Loft bed with storage ladder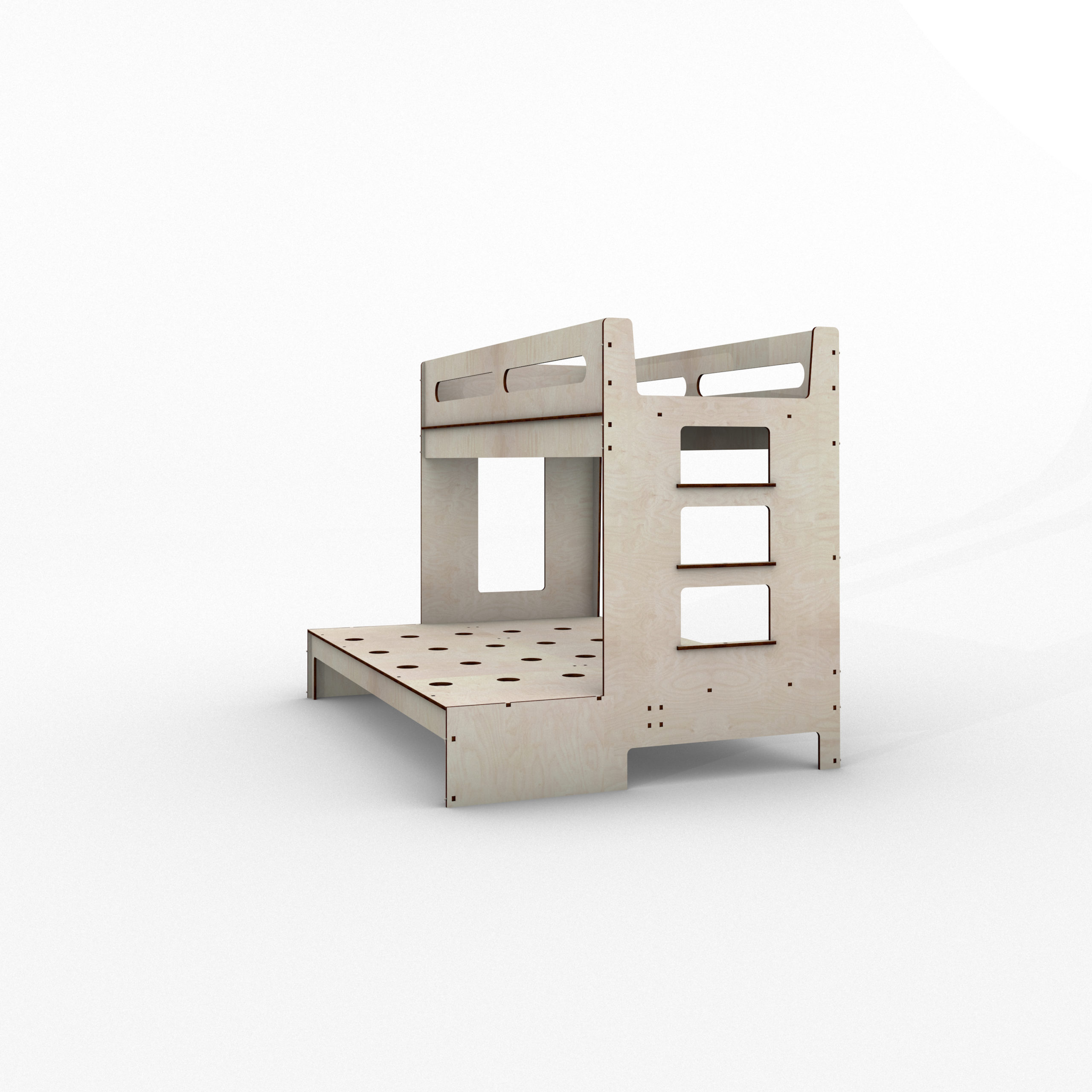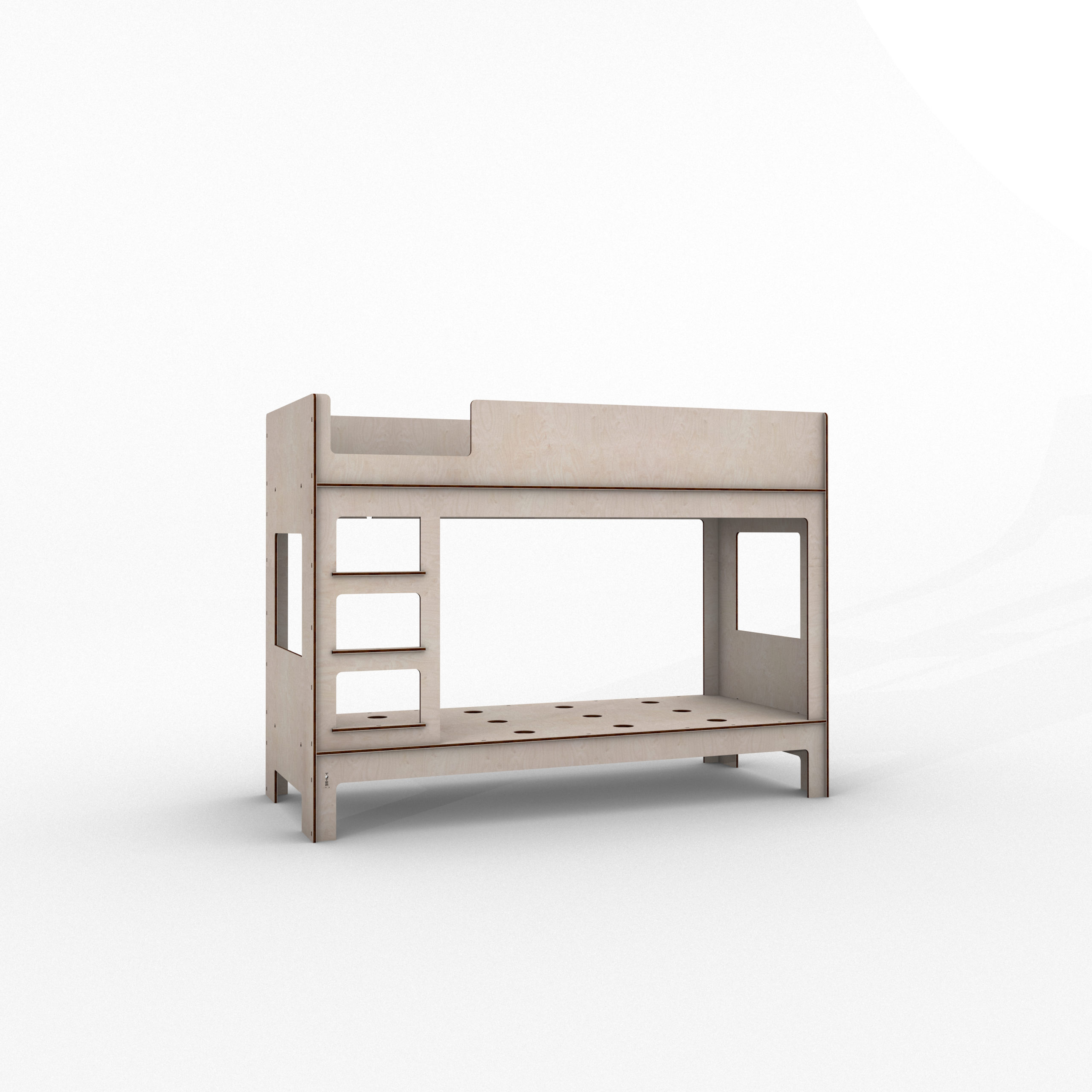 L88
Bunk bed which can be divided into 2 beds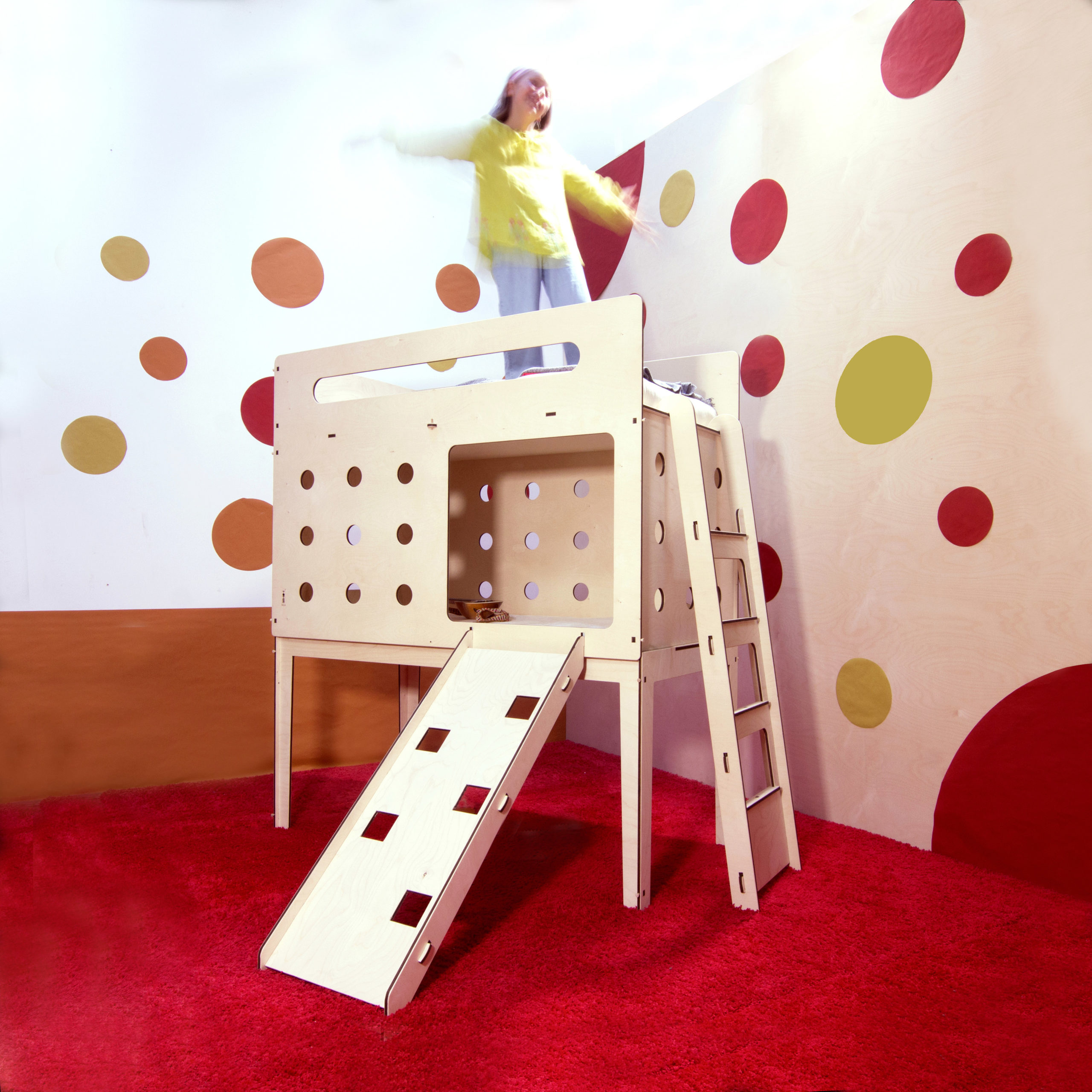 They include a range of combined and modular beds such as bunk beds that separate into two single beds, stacked beds: two beds that combine to make a double bed, pullout beds in different combinations, two, three or three beds plus a table.
Totem beds have the same characteristics as the other beds in the catalogue, the same strength and durability. In many cases they can be transformed to take on other functions, they can become sofas or desks, in other cases they can be equipped with accessories such as sides or drawers.
An important feature of Totem beds for children is the playfulness and stimulation of children's creativity in the use, assembly, customization and maintenance of the product. Some products such as the L9 play-bed unit and the L1 cot have been designed by children themselves and translated by us into objects for use.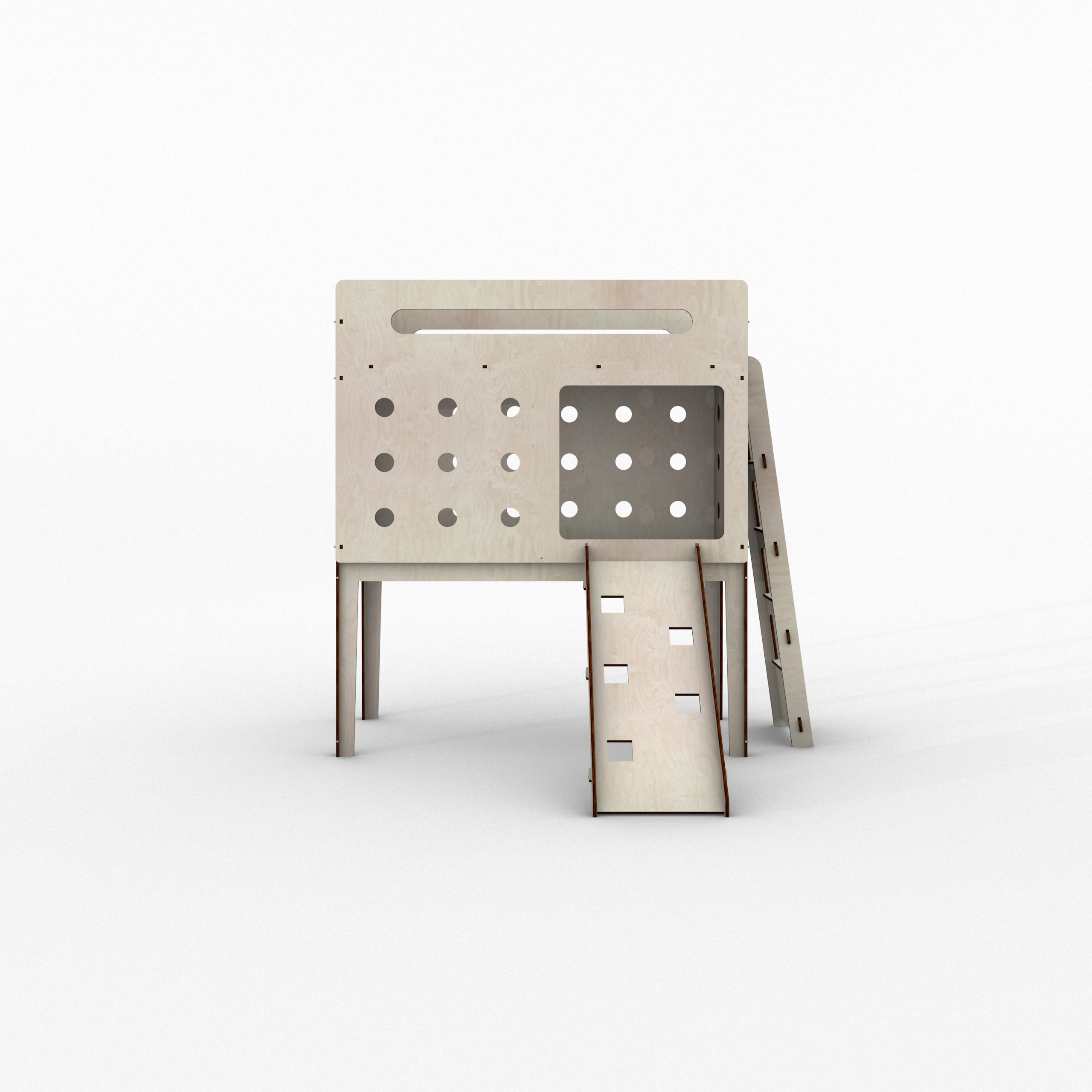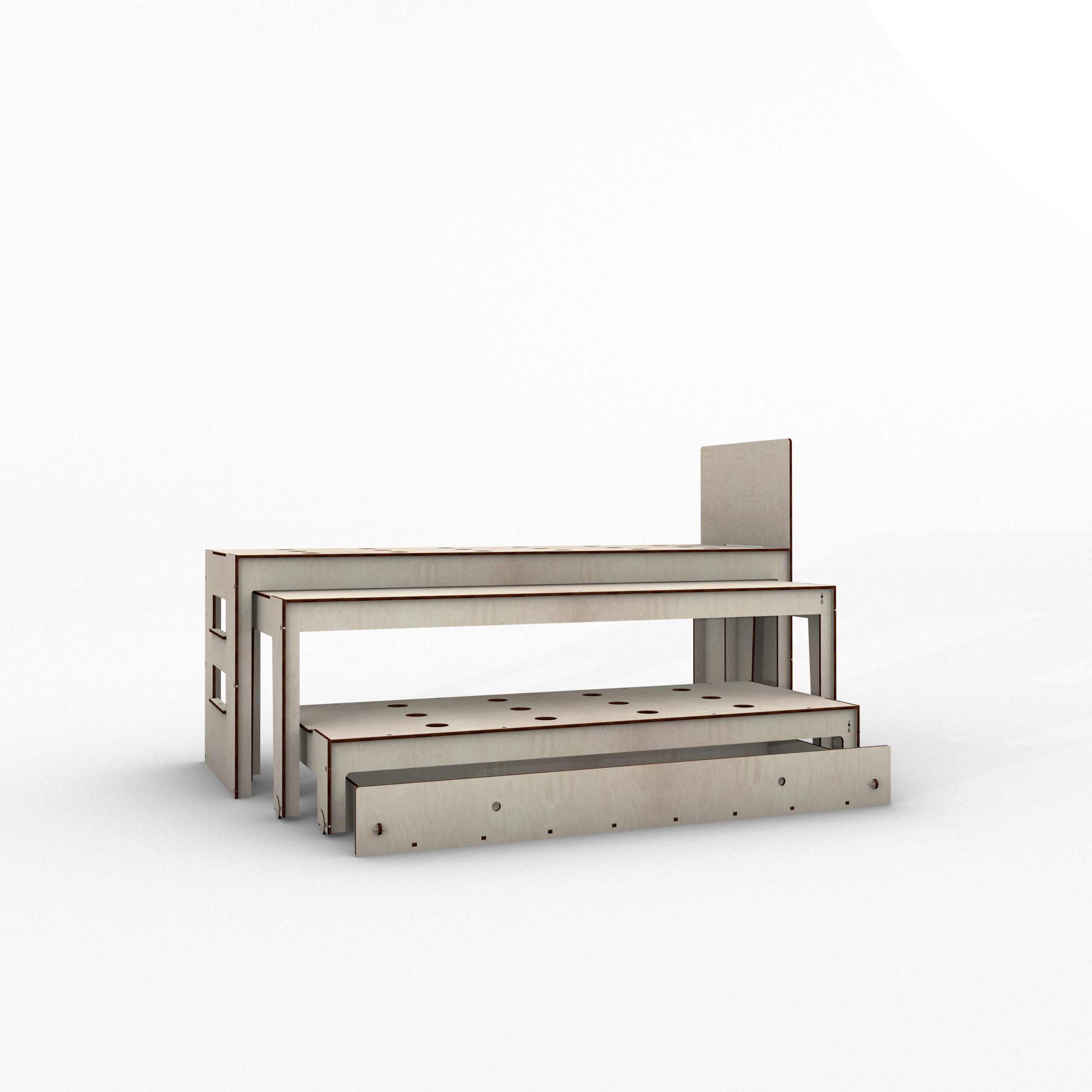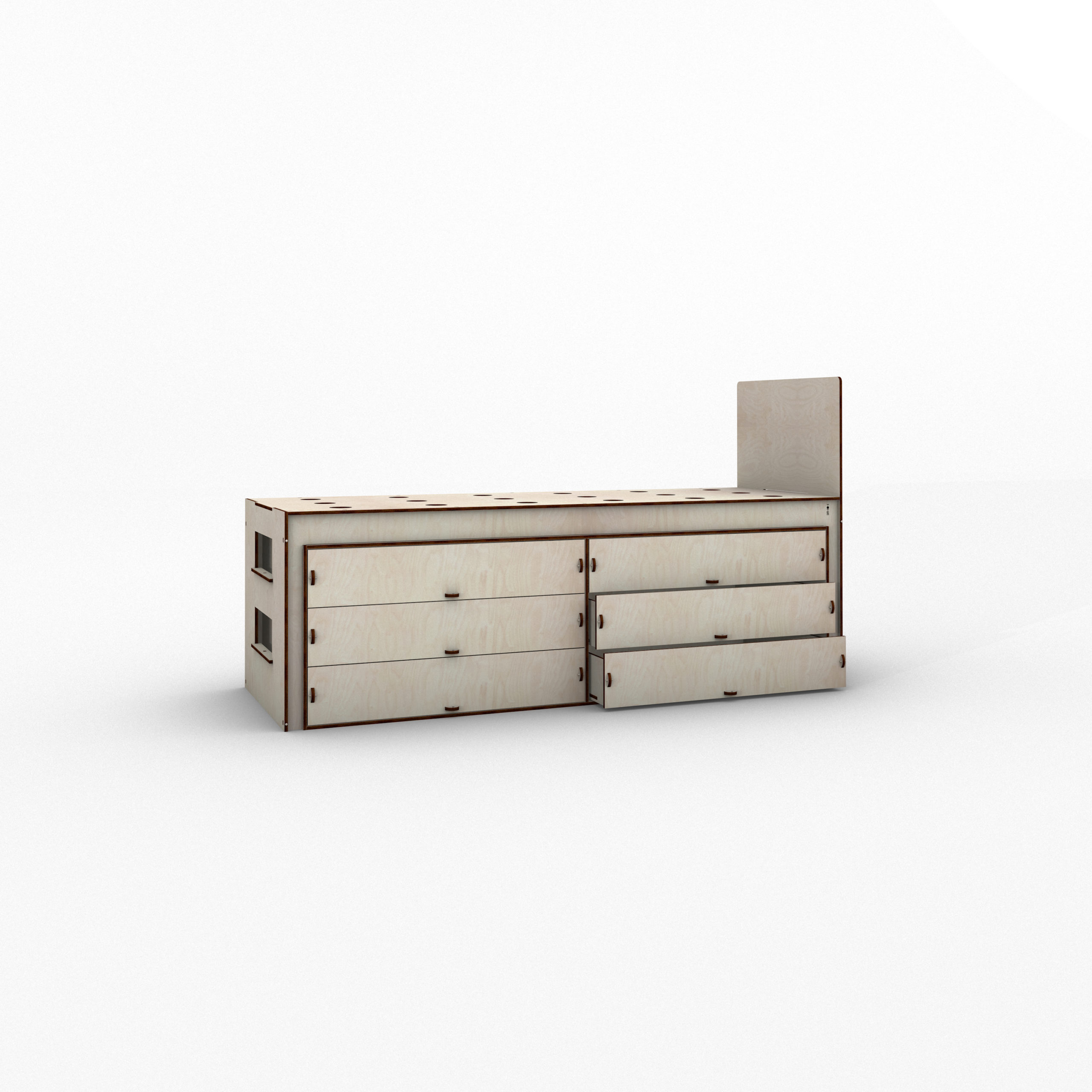 L18c-d
Bed with wardrobe or chest of drawers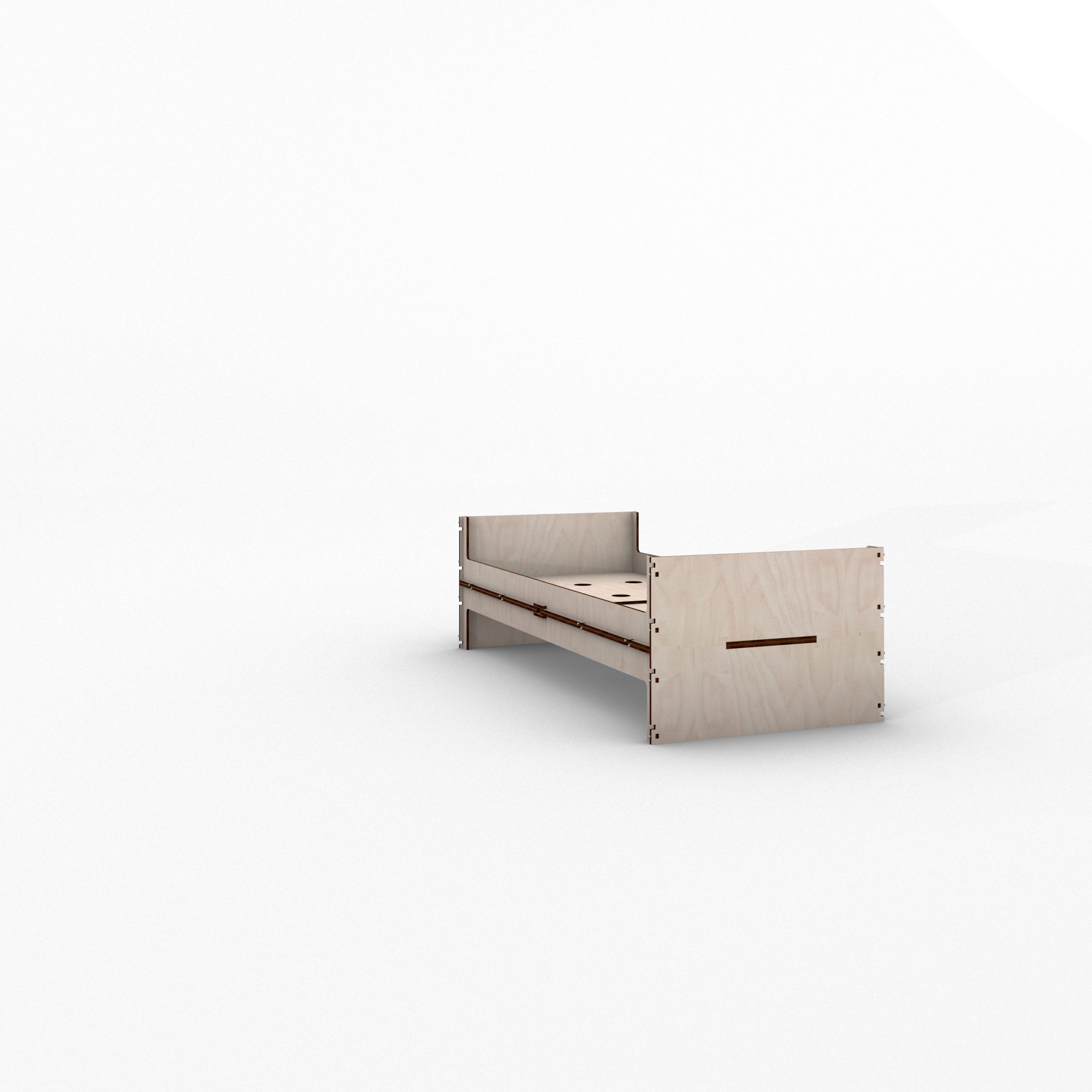 L66
Double bed convertible into 2 singles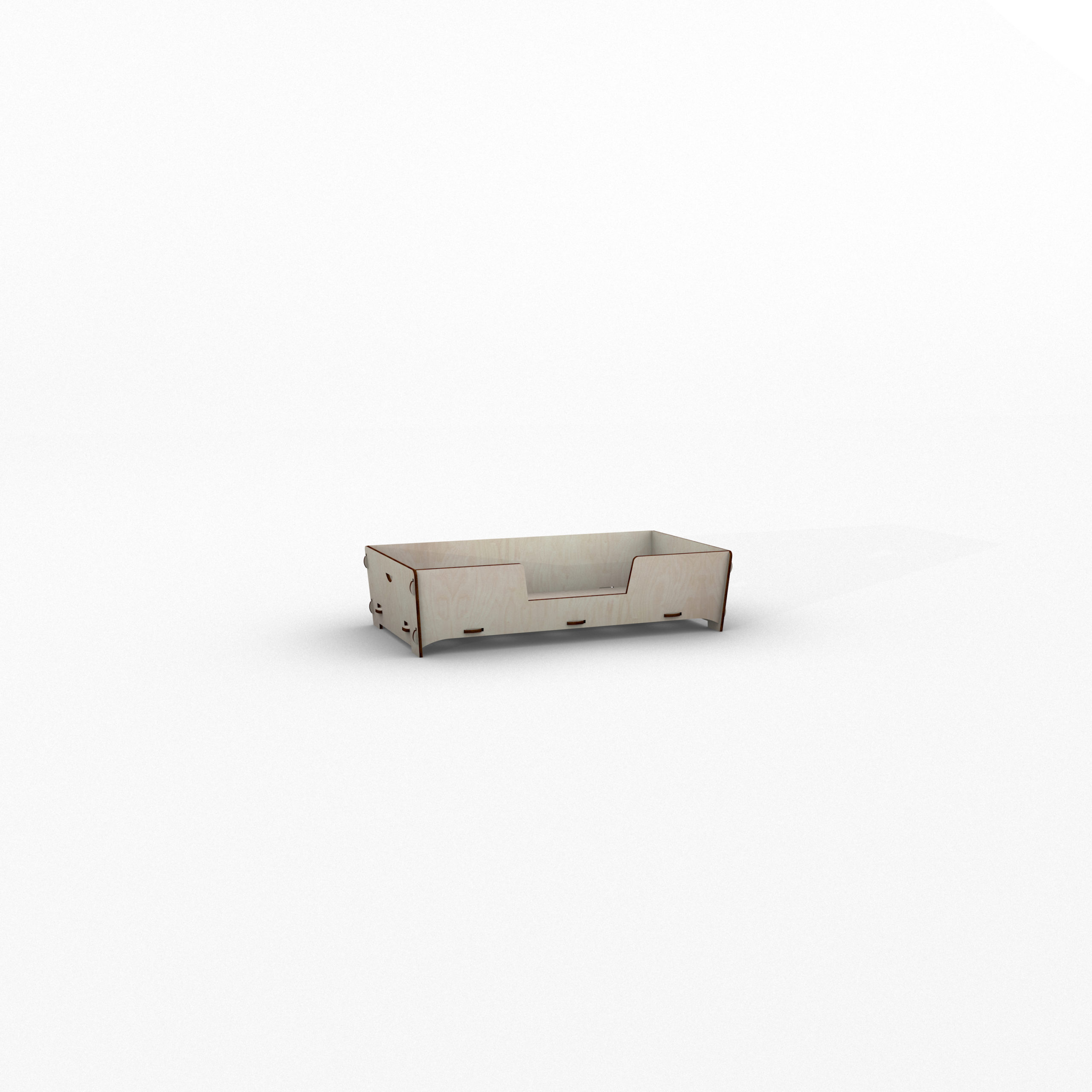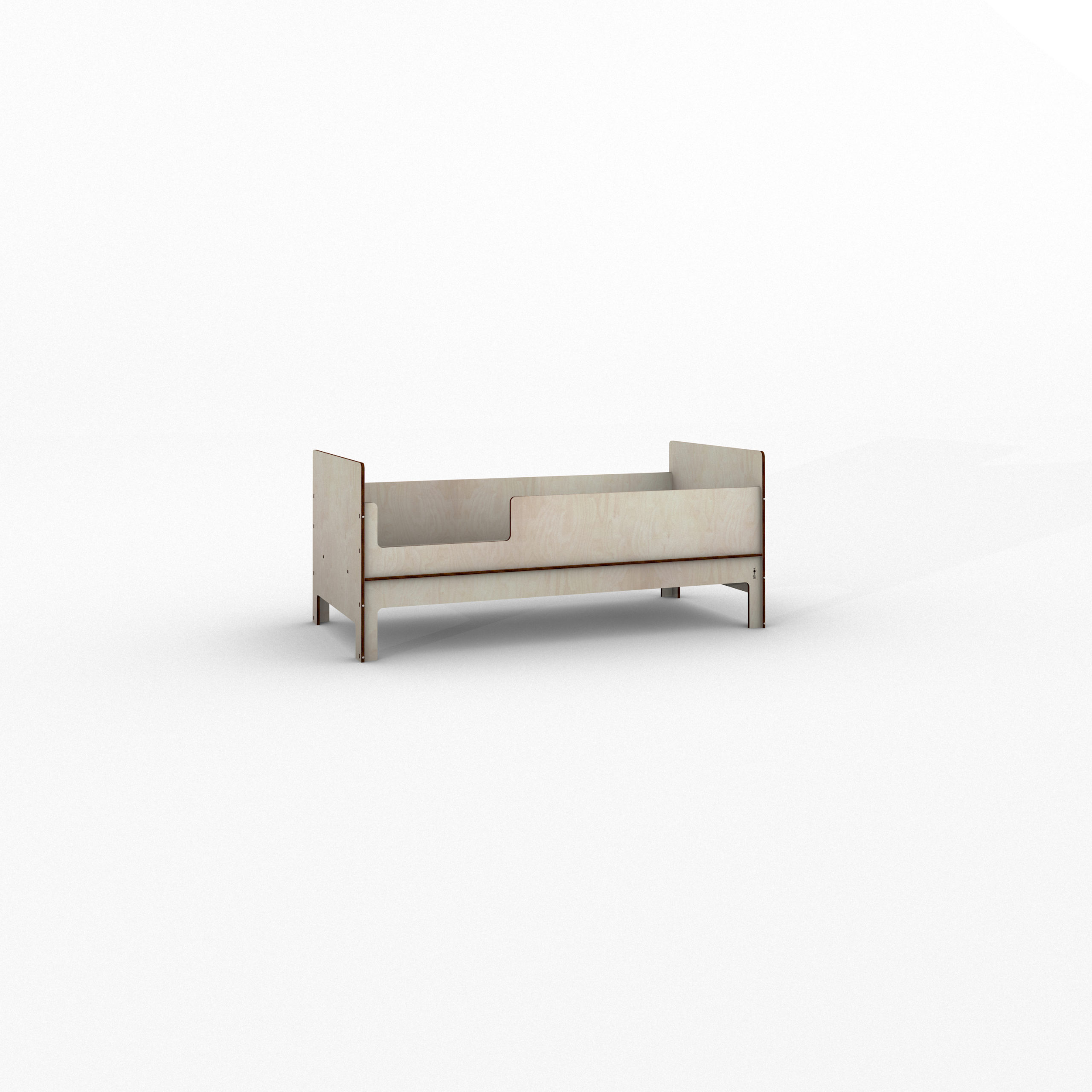 L2
Children's bed with side rail
I divani letto Totem si basano su meccanismi molto semplici e intuitivi, gli snodi sono realizzati con semplici viti di legno. The transformation from bed to sofa or vice versa takes place with a single movement.
All the components of our sofas and armchair beds are made of wood. Sofa beds are paired with cotton futons available in both single and double sizes. The bases and backs of Totem sofa and armchair beds are identical to the bases of the beds, made of solid perforated panels.