Wardrobes and
containers
and drawers
According to our criteria Wardrobes must be customizable not only in size but also according to specific needs and the environment where they are used. Wardrobes are objects that can be used according to a wide range of needs and types. They can be storage units in a bedroom, a kitchen, a living room, an office or a child's room. The composition of our wardrobes and storage units is therefore absolutely free and starts from the specific need of the user, often a sketch or an idea.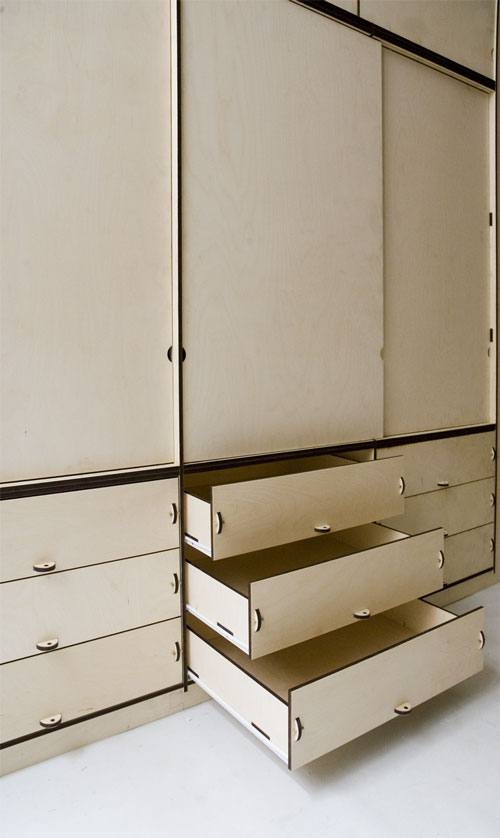 Functionality and durability
In the case of wardrobes, besides the dimension, it is also possible to customize the accessories foreach compartment: drawers, sliding doors with hinges, shelves, hanging rods and internal lighting. All the wardrobe complements are also made only of wood with the exception of sliding systems for doors and drawers. The sturdiness is the key characteristic of our products: the structural components of our wardrobes have the same thickness and are made from the same material. 12 mmbirch plywood. This principle gives the product absolutestability so that the components maintain their functionality over time.
In addition to the traditional types of wardrobes, we have introduced modular wardrobes made up of basic modules that can be stacked or placed side by side. In particular, the A6 system is made up of cubes or parallelepipeds that can be freely accessorized, assembled together and then separated.
In addition to wardrobes, we have introduced a range of hanging cabinets consisting of door modules that attach to panels fixed to the wall. This solution is particularly functional in environments that require special hygienic care such as bathrooms, kitchens or specific workplaces. For more information go to the category.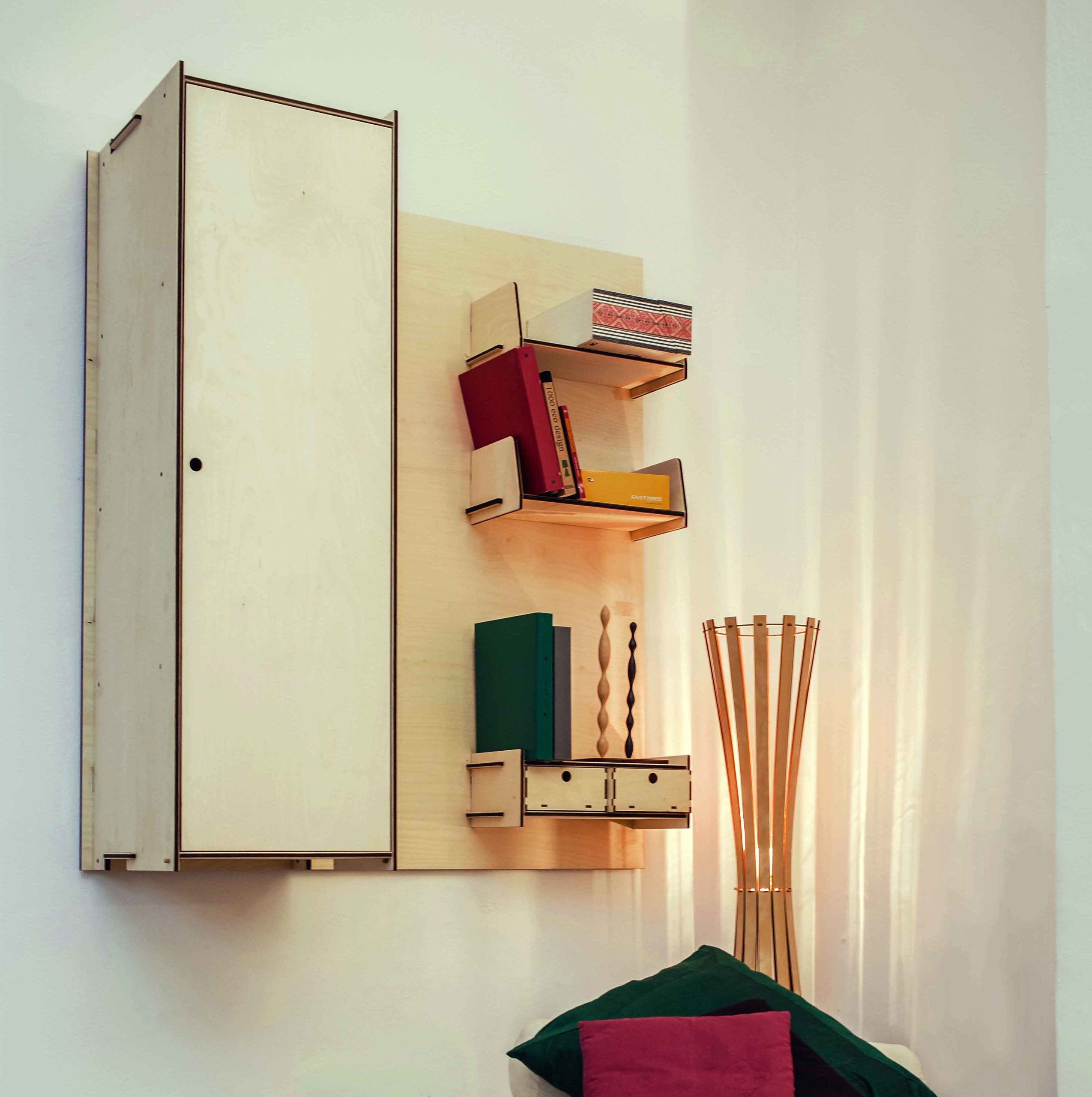 Totem drawer units can be integrated with cabinets or be independent elements. They are suitable for every environment and have multiple functions. In some cases the drawers are completely removable, functional for children's play or designed to be moved individually, transported and used as trays.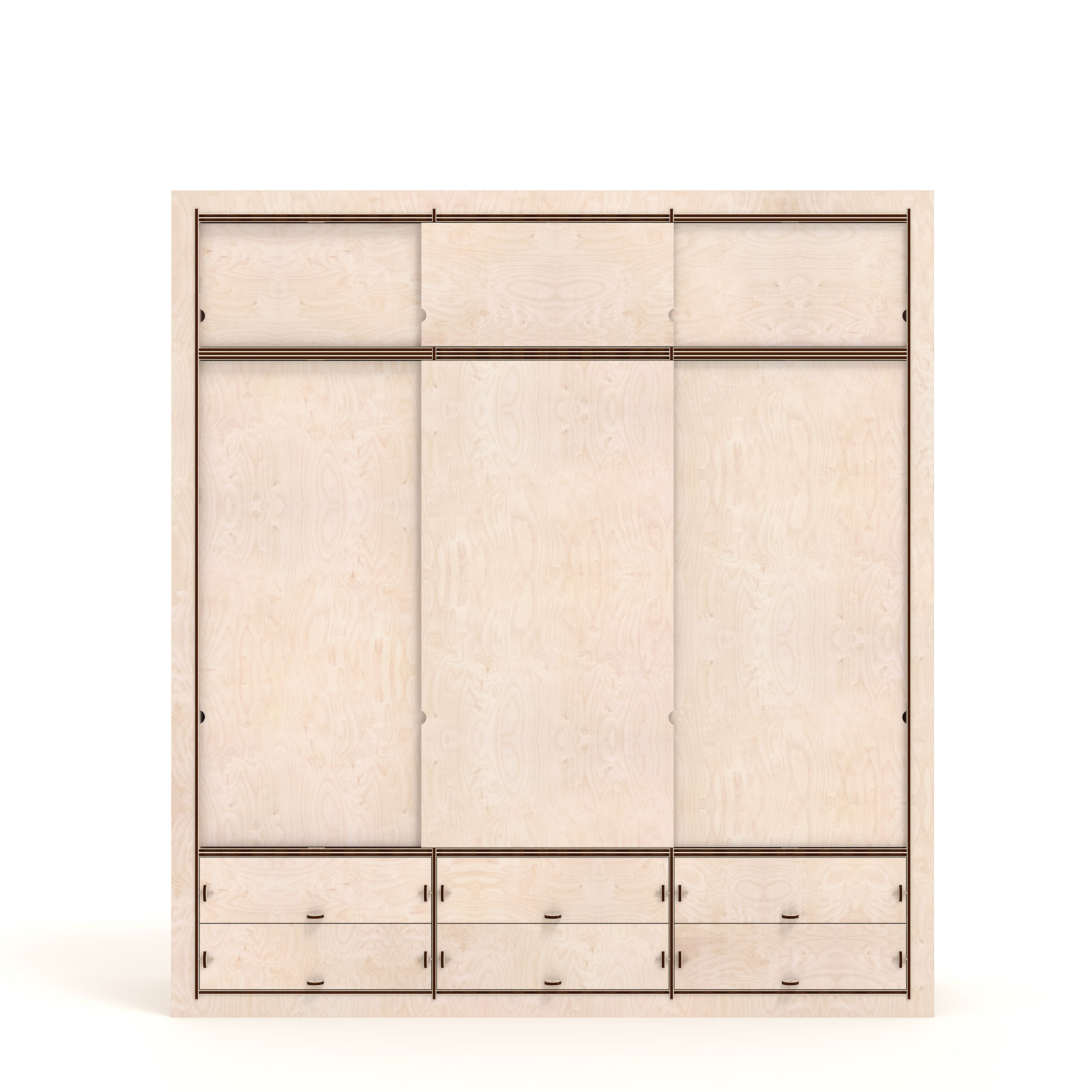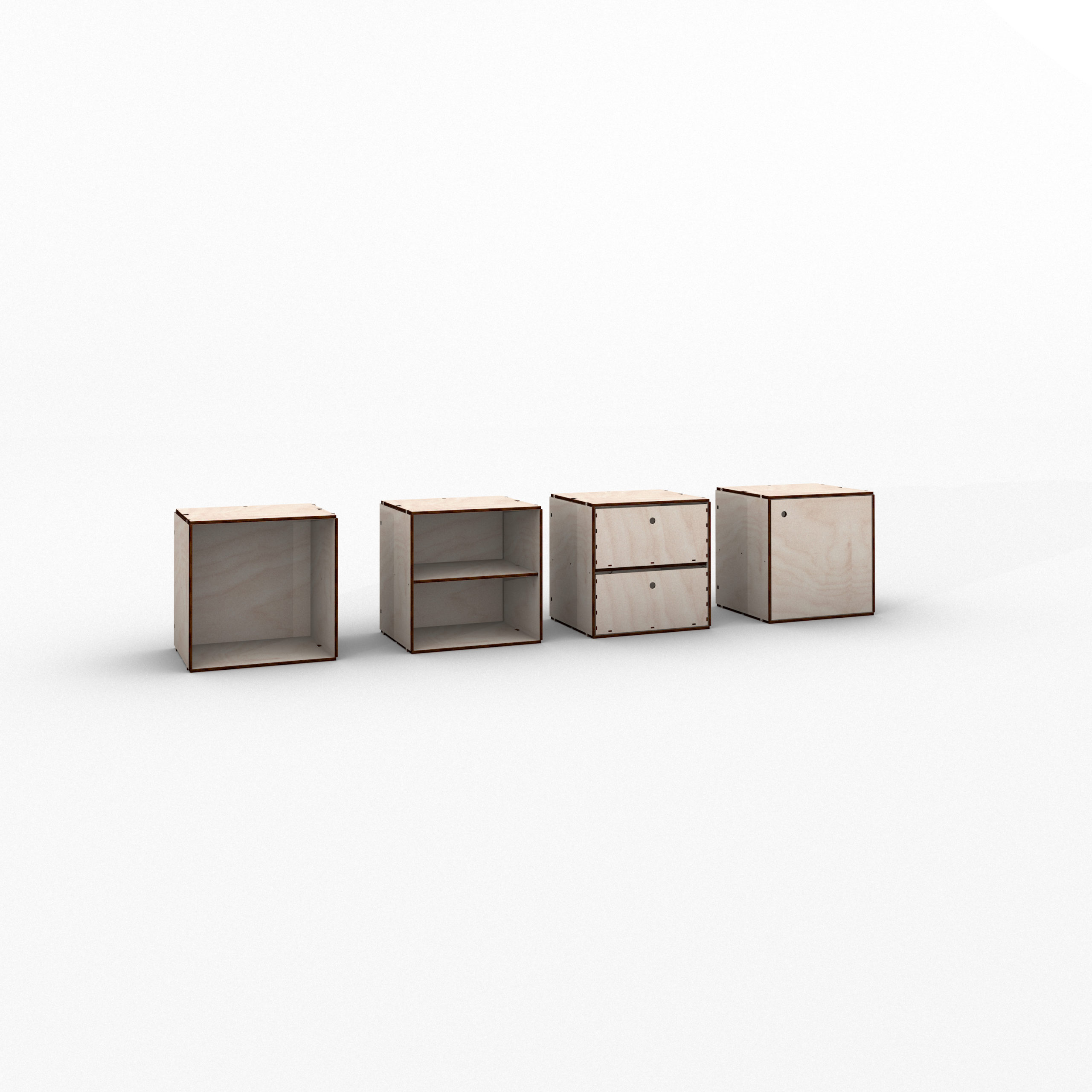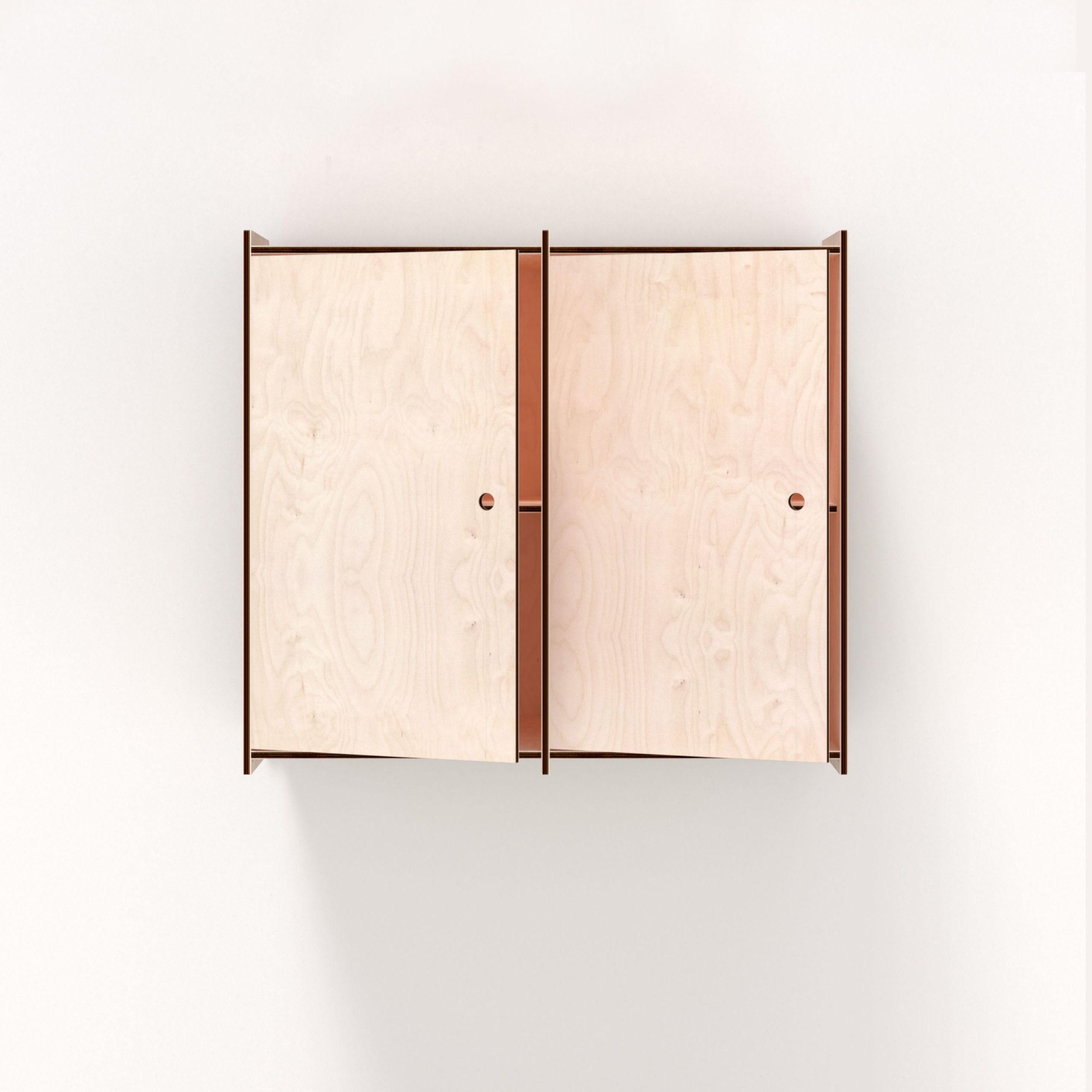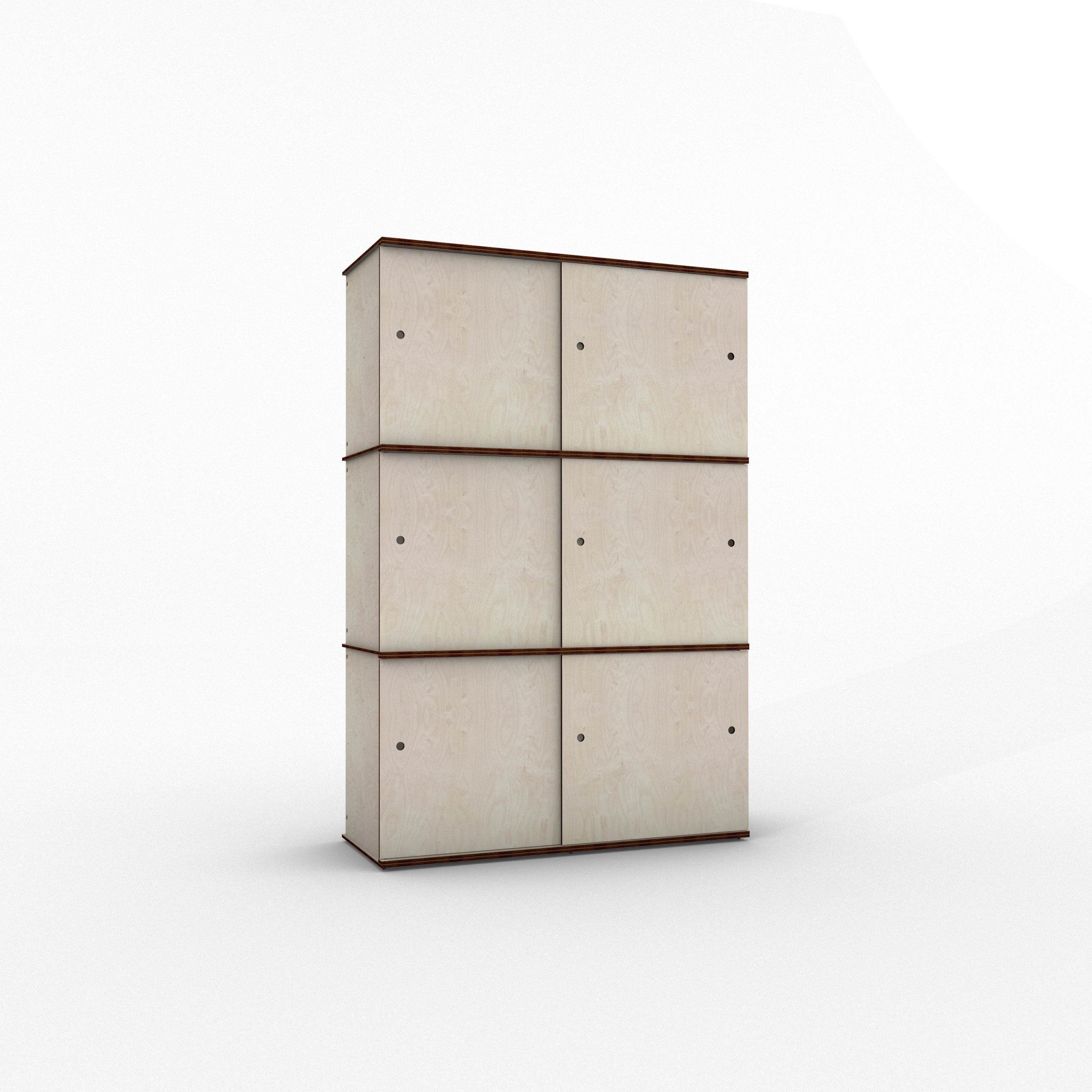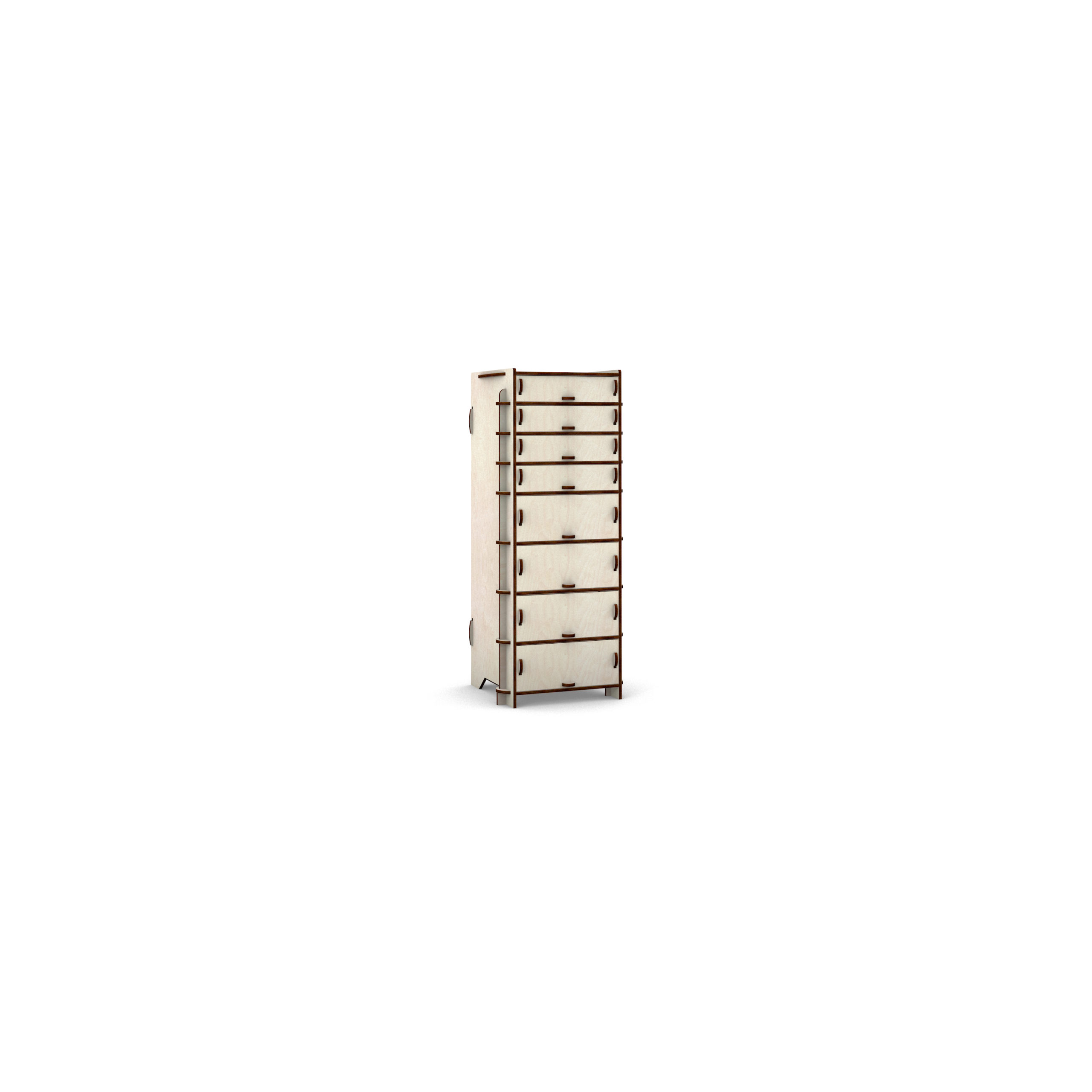 A2
Custom made chest of drawers