Totembuild

Custom-made spaces
Since 2004 TOTEM has been creating custom-made structures using the same materials, technologies and criteria as for the production of furniture.
The Totem space system is based on the creation of single objects or entire environments conceived of as large kits designed according to the logic of interlocking furniture.
Custom-made space for us means…
custom-made spaces stem from the needs of our customers
The process from design to implementation starts from the needs, expectations and dreams of our customers. We simply give three-dimensional form to an idea, any idea, of adults as well as children. Our best projects come from the ideas of our customers.
Not only digital
We use the computer to draw but freehand sketches are also effective and often more immediate and understandable.
Technology at our service
Our technology is the most sophisticated on the market and we make the most of it to give shape to our ideas.
The custom-made price
The process for formulating the quote follows the logic of a custom-made project, adapting and transforming.
Wood and its language
We have been working with wood for 25 years, we have grown together. Our construction solutions are unique, the result of creativity and experience.
Low costs
The cost per square metre of a Spazio Totem is significantly lower than the cost of a traditional custom-made structure.
Speed of execution
The delivery times of our structures are reduced thanks to the fact that the elements are directly assembled on site and do not pass through a carpenter's workshop.
High quality
The interlocking mounting system makes the structures extremely robust, the joints are always exact thanks to the precision of laser cutting technology.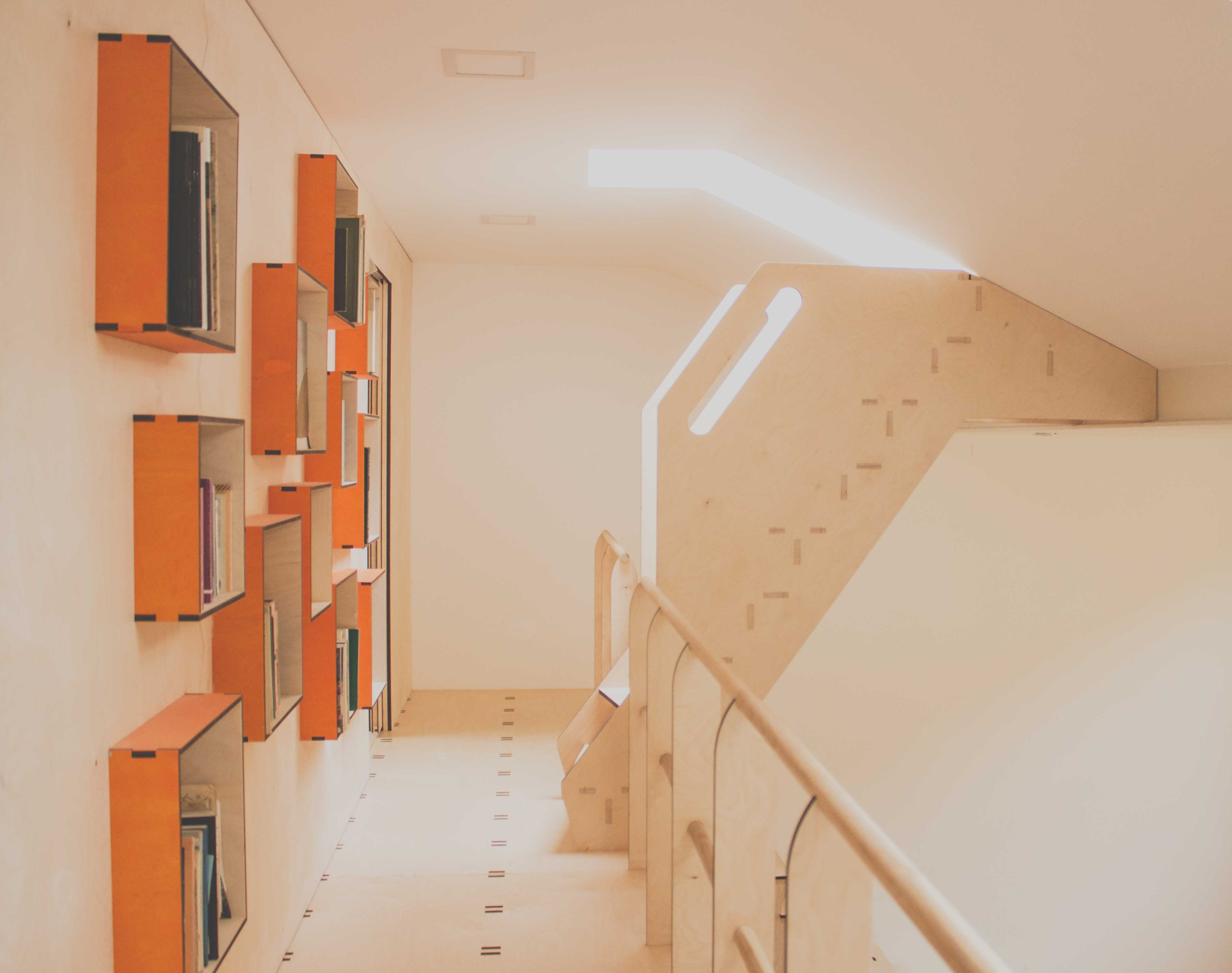 All of the components of Totembuild structures are made from large birch plywood panels, whose surface lends itself to painting and staining; it has a homogeneous appearance, marked by slight streaks that vary from white to pale yellow.
The panels are calibrated to a constant thickness and then cut by laser. This type of technology leaves a characteristic black edge, literally "burnt", emphasizing the graphic effect and underlining the thickness of the material.
Before being assembled the components are treated with water based finishing products. This process offers the possibility to color the components or leave them in their natural state.
AN EXAMPLE: the project illustrated below shows a custom-made space made in Milan in 2015. You can see a sketch, a drawing of the rooms, some illustrations of the assembly and the realized project.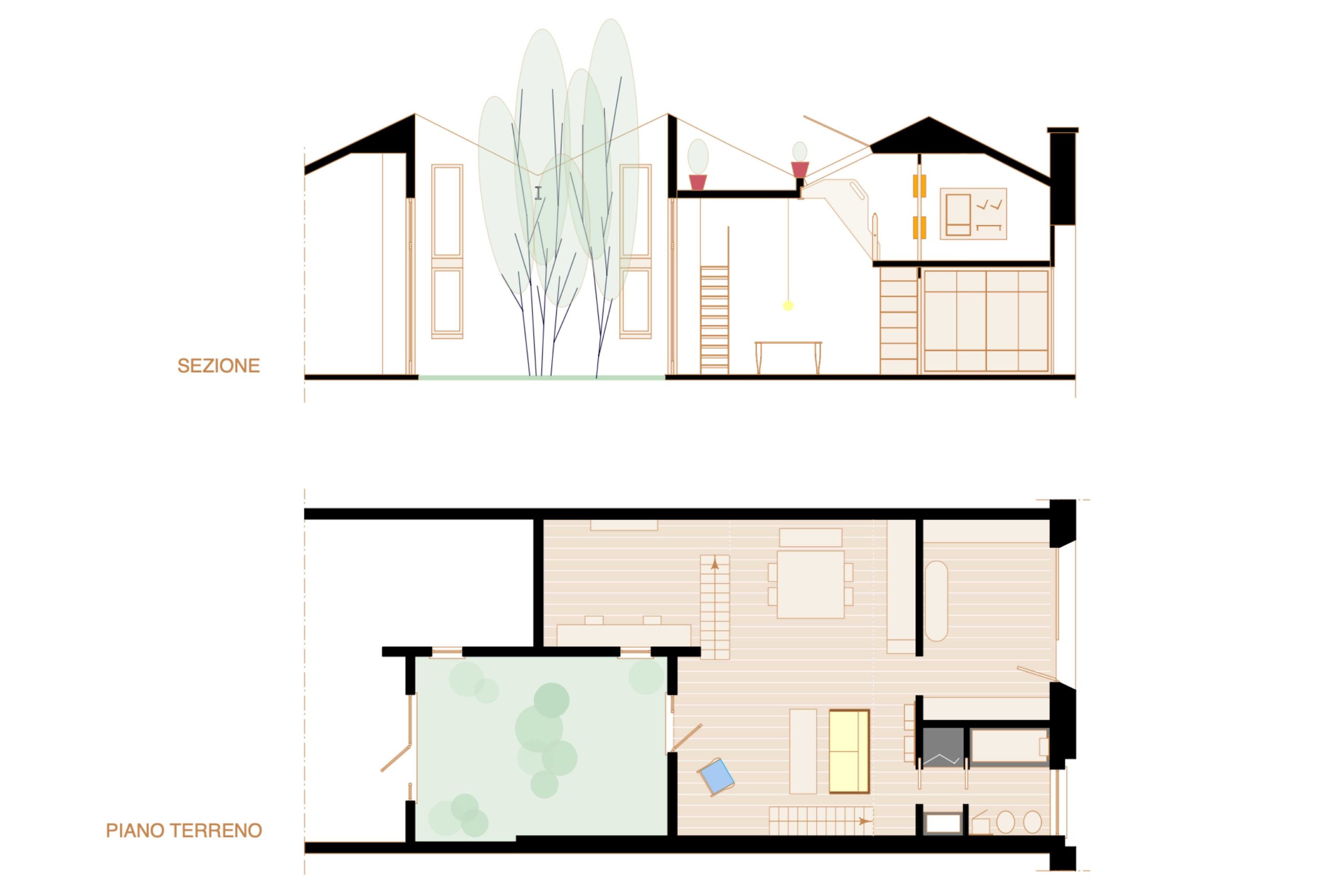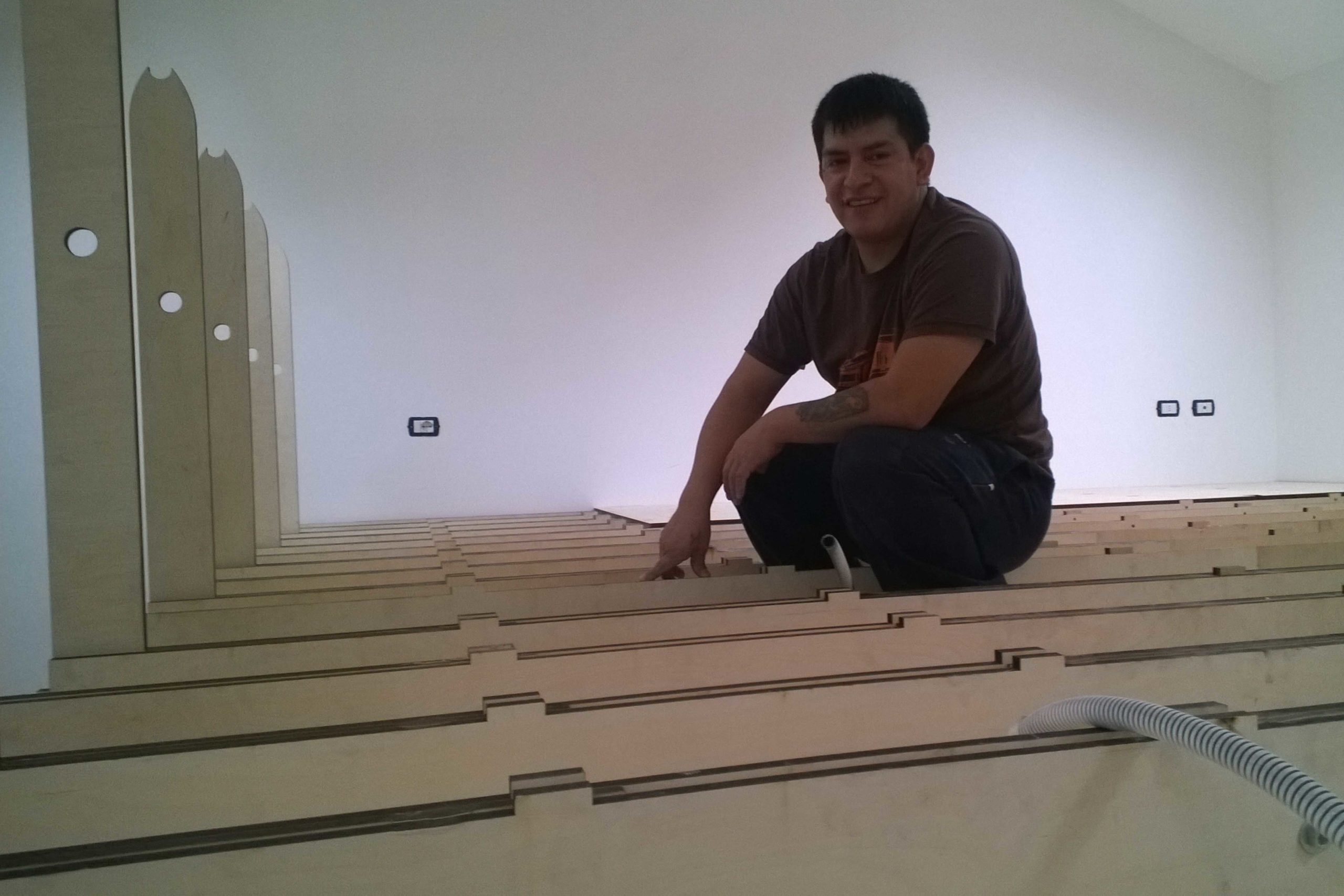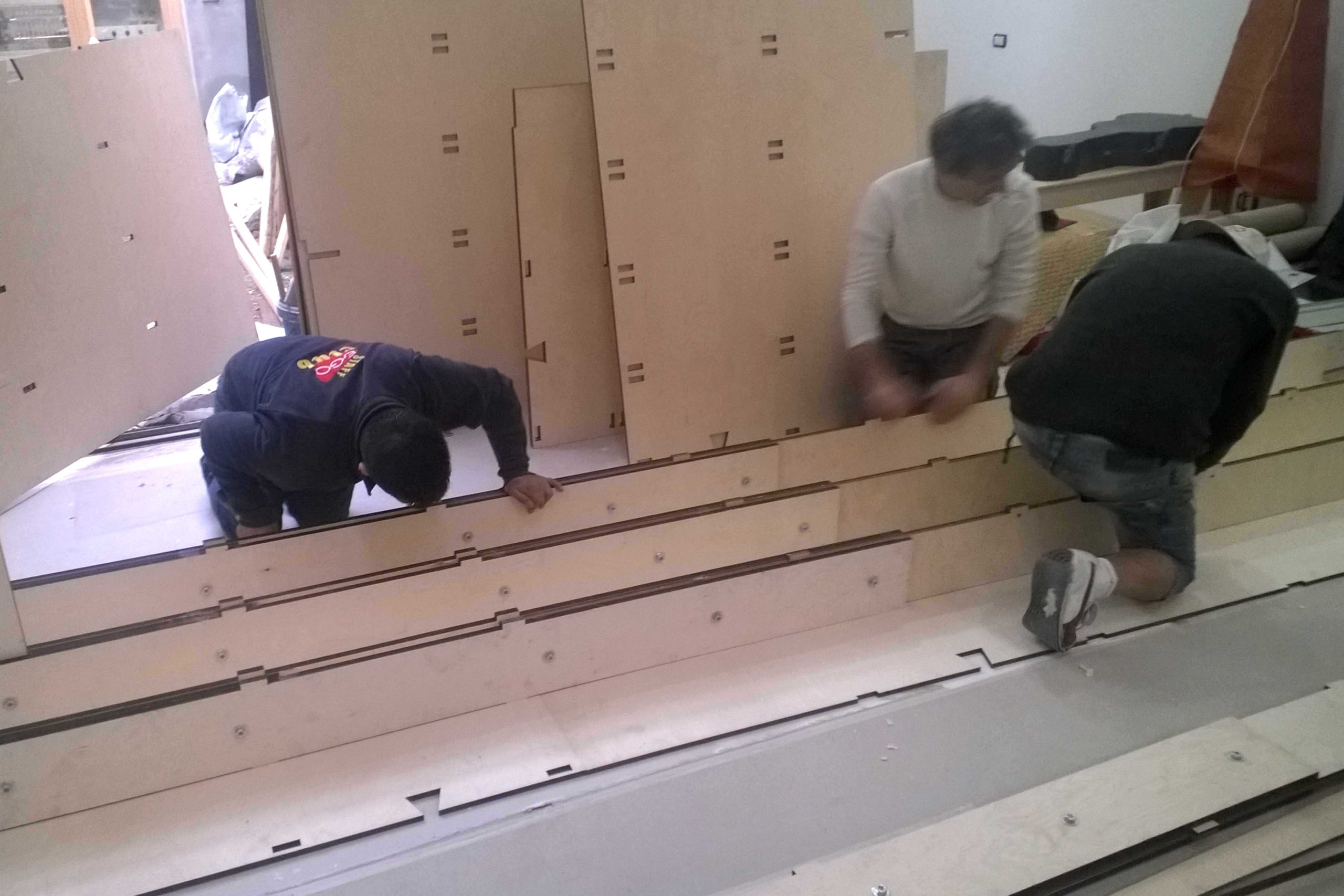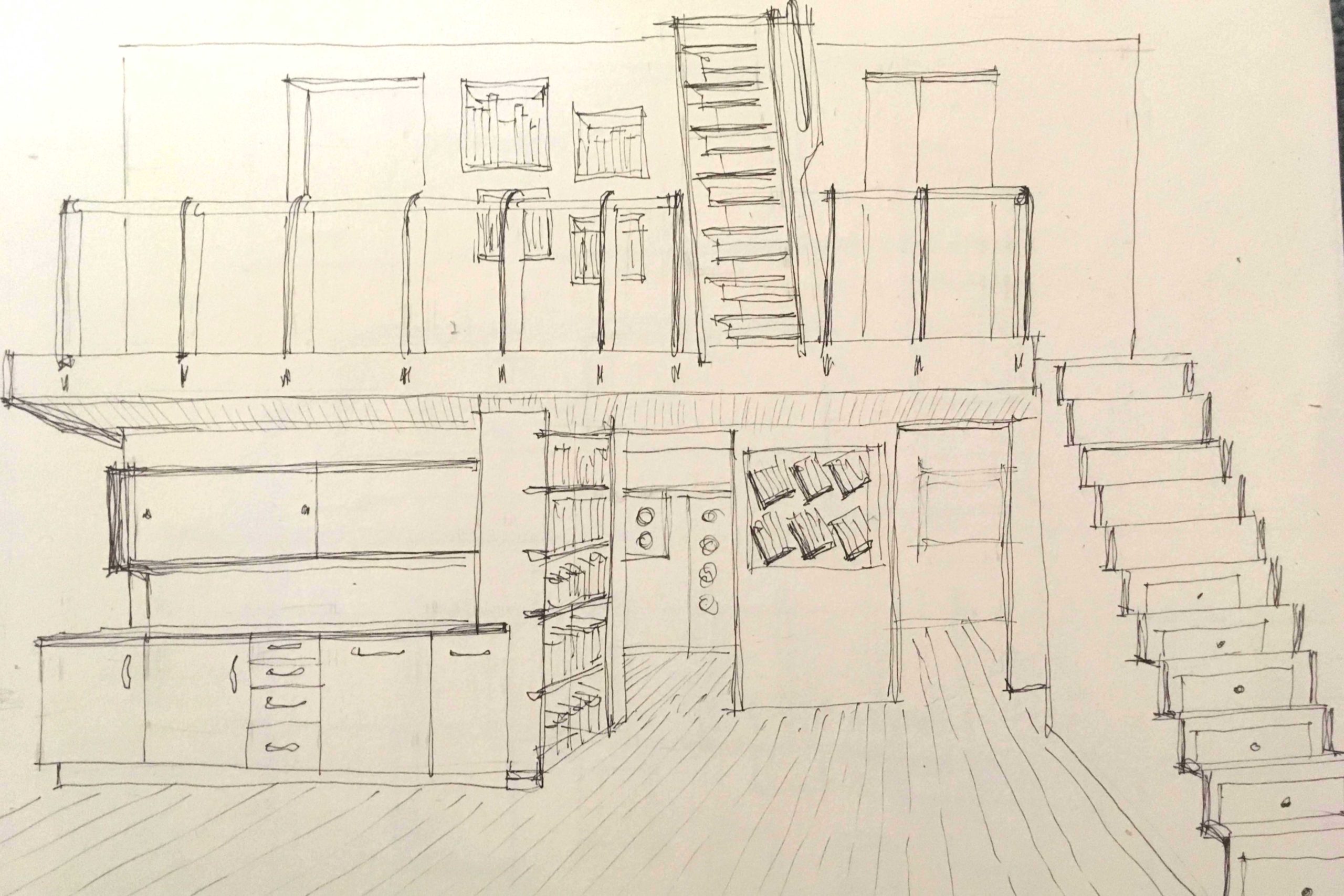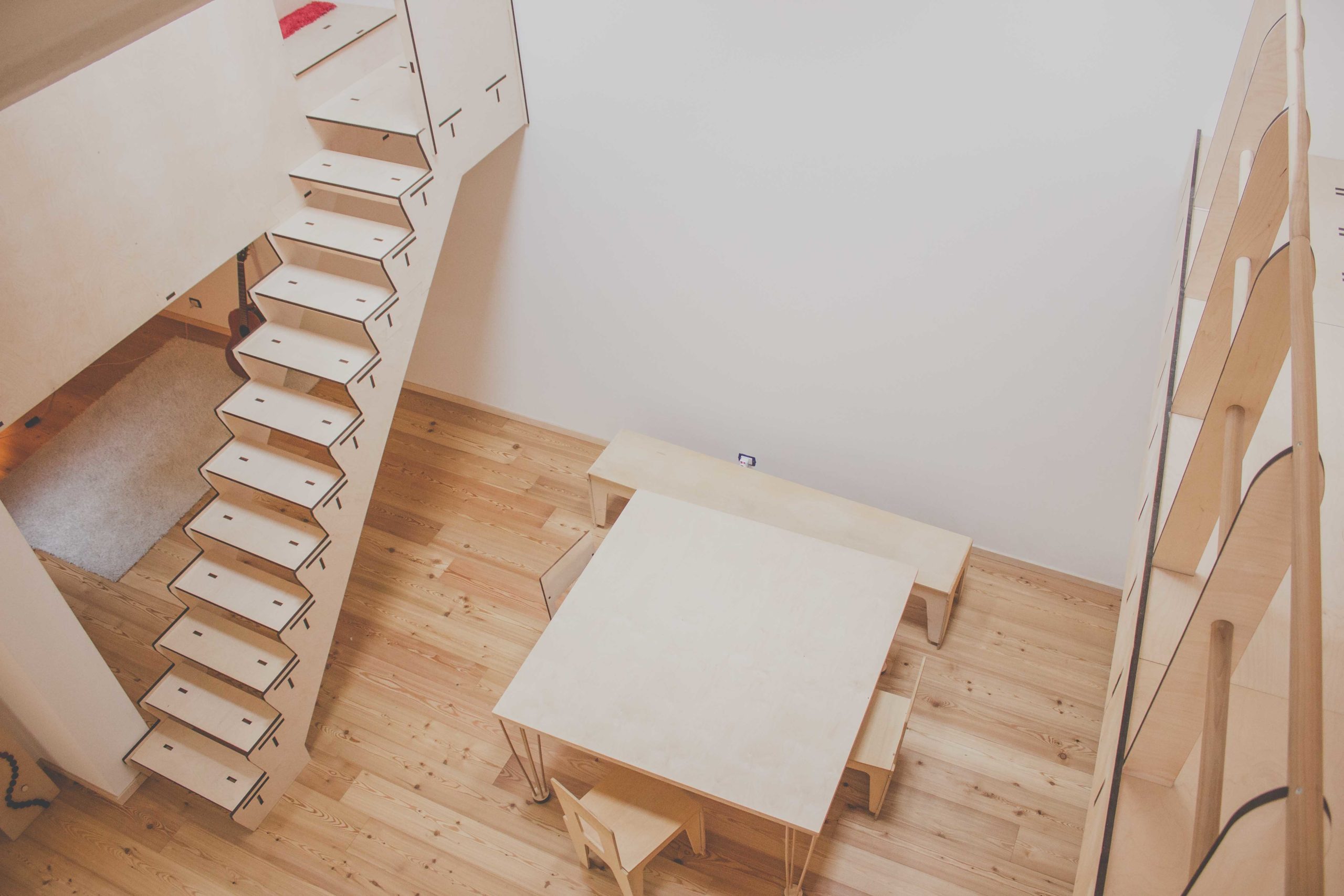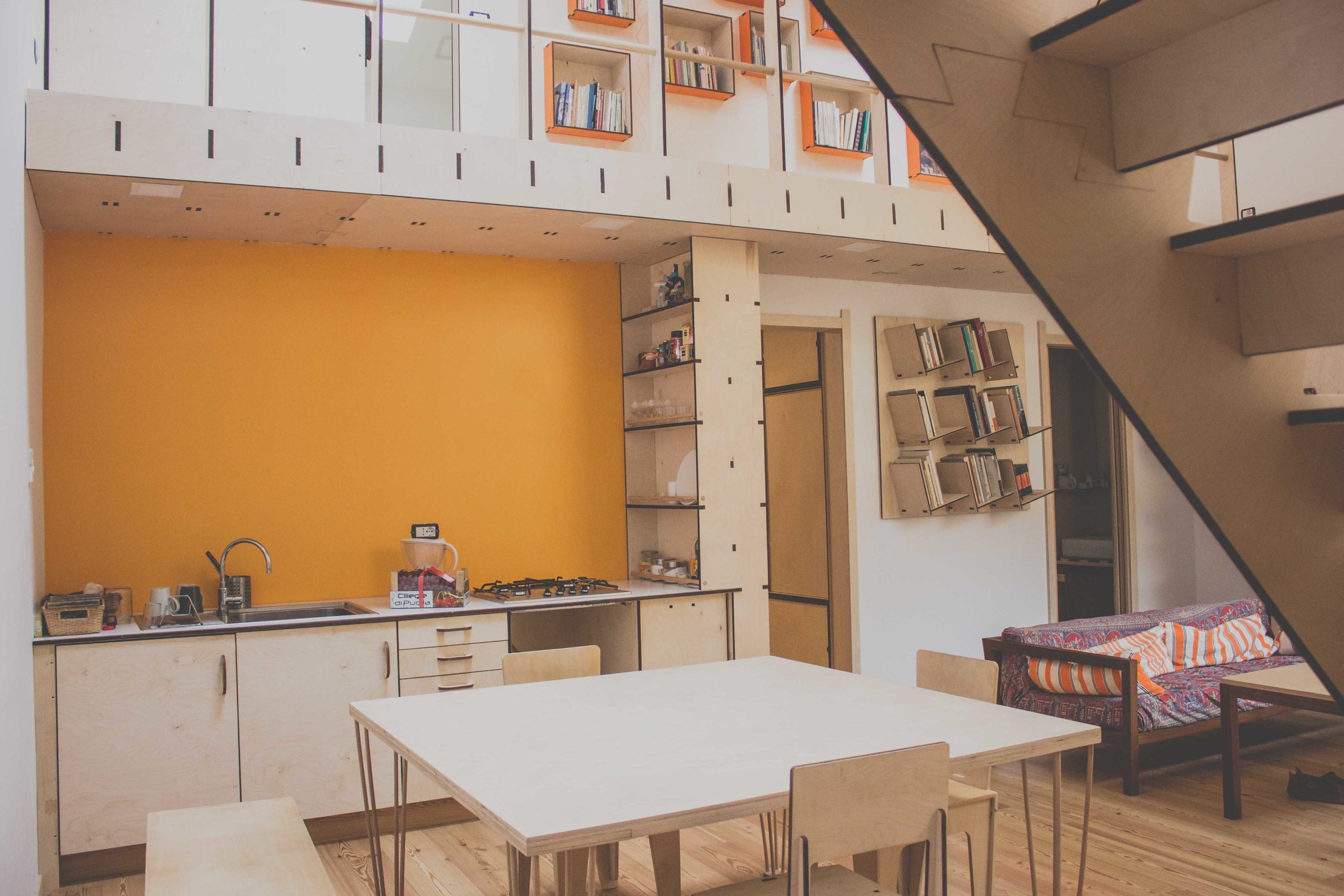 Since 2004, we have made more than 50 custom-made projects each year based on our criteria and technology.
In addition to homes, we have designed and built offices, commercial environments and spaces for children such as kindergartens, schools and playrooms.